'Has Zion Williamson's Athleticism Gone Down?': Former NBA Player Left Confused with Pelicans' Star's Performance
Published 01/06/2021, 7:44 AM EST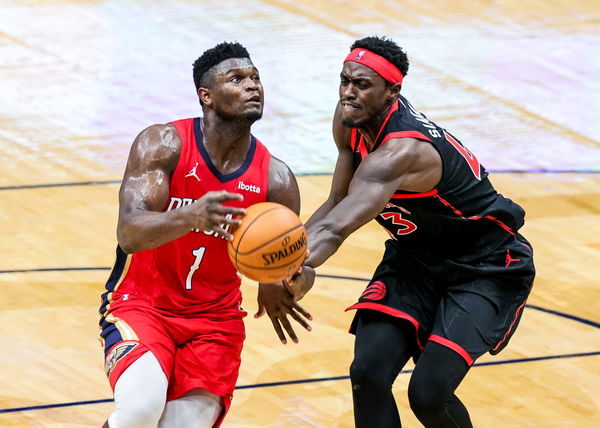 The New Orleans Pelicans have been soaring high this season. By already making their way to the 4th place behind Lakers, Clippers, and Phoenix Suns, they are making a bold statement about being a possible contender in the 2020-21 NBA season. Their biggest contributors have been Zion Williamson, Lonzo Ball, and Josh Hart. This young trio has shown more potential and is even more consistent than the year before.
The young star has made his mark
Having Brandon Ingram on the roster makes it even better for the Pelicans, who is undoubtedly their best player. The 23-year-old was last season's most improved player, and his defensive prowess makes him one to look out for this season.
ADVERTISEMENT
Article continues below this ad
The other player who has already established himself as one of the best prospects is Zion Williamson. All the hype around the Duke superstar last season wasn't for nothing. Even after missing the first half of the pandemic-riddled season last year, his stellar debut in January was worth the wait.
He picked up exactly where he left off and made sure his presence was known in different ways on the court. Despite missing so much of the season, he was even in talks of getting the NBA Rookie of the Year award. Although Ja Morant ended up with that award, Zion's reputation still stands intact.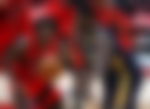 Is Zion Williamson slipping away from his form?
ADVERTISEMENT
Article continues below this ad
The NBA world has already assumed Williamson as the most promising player in the league. His individual production and ability to affect winnings makes him precious to the Pelicans. He is the franchise's biggest hope of winning their very first championship.
But it looks like there is a shift in the perception of the young star. On ESPN, Rachel Nichols talked about Zion Williamson's big dunk against their last matchup, the Indiana Pacers. But Richard Jefferson had a question for everyone. He asked, "Is it just me, or has Zion Williamson's athleticism gone down?"
Paul Pierce stated, "I feel like last year, he would have tried to tear the rim off." Jefferson continued, "I need to see that same fierceness of explosiveness that he has been showing for the first 12 games of his career." When Nichols came to his defense and said that he got the bucket, what more one wants, he said, "I want to see Zion!"
ADVERTISEMENT
Article continues below this ad
Well, to be fair, the season has just begun. There is still a long road ahead for Zion to unleash himself on his opponents like Jefferson wants him to. Will the Pelicans finally become the title contenders they've been waiting for?