Have Toronto Raptors' Finally Found Their Kawhi Leonard Replacement in OG Anunoby?
Published 01/27/2021, 2:02 PM EST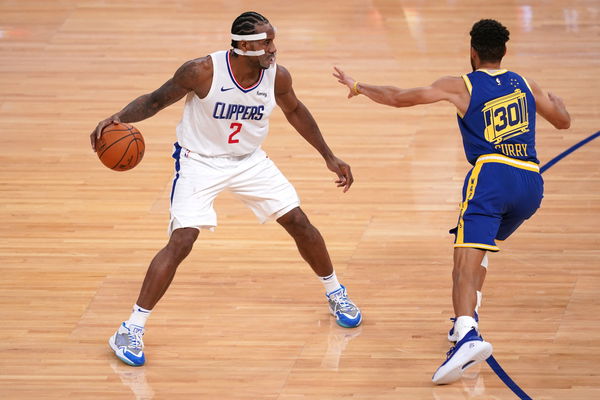 ---
---
The Toronto Raptors were off to a rocky start as they lost 8 games in the first 10 they played. But they have turned it around in the last 7 games with 5 victories as they find themselves a win away from the 8th playoff spot.
ADVERTISEMENT
Article continues below this ad
While their stars Kyle Lowry and Pascal Siakam have been decent, their young star OG Anunoby has been the key to their recent success.
The 23-year-old had a disappointing start to the season averaging about 10.8 points, 6.8 rebounds, and 1.8 assists per game. He also had a dismal performance beyond the arc shooting 25% from the three-point line for the first 4 games.
ADVERTISEMENT
Article continues below this ad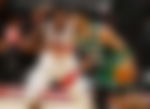 But the 6'7″ forward has stepped up in the last 13 games averaging about 15.8 points, 5.5 rebounds, and 1.5 assists per game. He also shot a ridiculous 49.3% from the three-point line.
With these performances, he has emerged as a new star the Raptors needed since the departure of Kawhi Leonard. Is he the Raptors' replacement to Kawhi?
The similarities between OG Anunoby and Kawhi Leonard
Before the 2017 draft, Anunoby was touted as a great defender from the start with untapped offensive potential. There was an uncanny similarity with that of Kawhi Leonard's pre-draft report.
Anunoby started as a great lockdown perimeter defender who could guard 1-5 because of his exceptional wingspan of 7'2″. Similar to Kawhi, who started off as a defender playing in a talented San Antonio Spurs' team.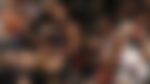 In his first year, Anunoby cemented himself as a decent perimeter defender. In 2018-19, the Raptors saw the arrival of a superstar in Kawhi Leonard. Kawhi had already proved to be an all-round beast, and the effect was immediate for the team.
With 'The Klaw' displacing him in the starting lineup, Anunoby saw reduced playtime and did show signs of progress but nothing significant. After Kawhi left in the free agency, the 23rd pick of the 2017 draft finally got his opportunity to show his class.
In the 2019-20 season, he played for 29.9 minutes per game averaging a decent 10.6 points, 5.3 rebounds, and 1.6 assists per game. He also averaged around 1.5 steals per game.
His three-point attempts had also increased to 3.3 attempts per game, with an efficiency of 39%. The Raptors might have a steal in their hands.
What next for Anunoby and the Raptors?
Anunoby for now has emerged as one of the best 3 and D players in the league. With an impressive efficiency of 42%, this season from 5.7 three-point attempts per game, the London-born forward has become one of the best young wing players in the league.
But apart from a good jumper and a dunk, he does not have any refined skill in the post and mid-range area. He has shown flashes of having an all-round offensive game this season.
In the absence of Kyle Lowry and Pascal Siakam, the Raptors faced off against a Top-5 seed in Indiana Pacers. Anunoby had a season-high 30 points in the game with 5 rebounds and 5 steals.
ADVERTISEMENT
Article continues below this ad
He joined the Klaw in becoming the 2nd player ever to have multiple games with a similar stat line. The 23-year-old has shown star potential and for the last 13 games, he has been impressive for the Raptors.
ADVERTISEMENT
Article continues below this ad
This season could be the breakout season for the 23-year-old. The Raptors might be seeing their new Kawhi Leonard in OG Anunoby.