"Haven't Played With Many Good Ones": Larry Bird Destroyed the Celtics on Live TV Before Naming Unexpected Best Player
Published 11/27/2022, 8:10 AM EST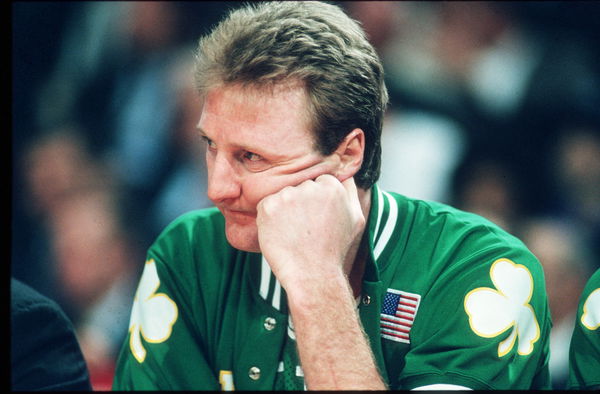 NBA legend Larry Bird and the Boston Celtics mostly dominated the league all through the 1980s. During the 80s, they won three championships and made it to the playoffs every season. Bird was the star of the decade that carried the team through every season. However, he saw support from legends like Kevin McHale, Danny Ainge, and Robert Parish. However, Bird once was critical of the team while also naming an unexpected teammate as one of the bests.
In an interview with legendary sports commentator Chick Hearn, Bird spoke about his life as a 28-year-old and gave an insight into the team's shenanigans. He narrated that the team sticks together during the long NBA season by playing pranks and pulling each other's legs. Bird then revealed that there was one member of the team that he thought of as the best player he has ever played with.
ADVERTISEMENT
Article continues below this ad
Larry Bird ripped through the Celtics
During the interview, Chick Hearn asked Larry Bird about Dennis Johnson. Bird spoke highly of Johnson. Bird claimed that Johnson was the missing puzzle the team needed. In the words of the three-time NBA champion, the Boston Celtics were destined to win the 1984 NBA championship. This was because of the versatility Johnson brought with him.
Bird named Dennis Johnson the best player he had ever played with. While Hearn acknowledged this to be a huge compliment, Bird said, "Well, I haven't played with very many good ones." 
Hearn admitted the notion and stated Bird makes his teammates better. He added Bird's statement was a huge compliment to Johnson. Bird replied, "That is but Dennis makes me better." For Bird, Johnson was someone who'd give the ball to him at the right times and in the right positions. Something that many were not capable of.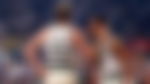 ADVERTISEMENT
Article continues below this ad
In 2009 Bird named Dennis Johnson as the best teammate again. This happened in an interview with Los Angeles Lakers legend Magic Johnson. While playing with Kevin McHale was incredible, Bird had a special connection with Dennis Johnson. He said, "D.J. was a guy I loved to play with. He thought the same way I did and he was pretty good."
The duo shared a rare camaraderie. Supposedly, they could read each other's minds on the court. Dennis Johnson once said, "He can find me and I can find him in any type of situation." The duo won two NBA championships as teammates.
ADVERTISEMENT
Article continues below this ad
Watch This Story: Trae Young's Bow, Larry Bird's Steal & Other Iconic NBA Playoff Moments
What is your favorite Larry Bird – Dennis Johnson moment? Let us know in the comments below.
Edited By: Bagavathi Eswaran