Having Fractured and Hospitalized a Teammate, Former NBA Champion Delves Dark Details of Chicago Bulls Locker-Room
Published 08/14/2022, 4:45 PM EDT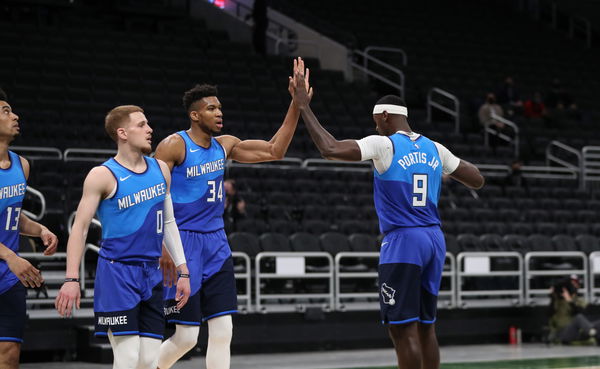 Bobby Portis is a self-made man. The Milwaukee Bucks forward has carved a role for himself in the Bucks rotation. And now is an important part of a team that is title contenders. Bobby was a free agent this offseason after opting out of his player contract. He then again signed with the Milwaukee Bucks. His new deal is for four years and is worth up to $49 million dollars. But Milwaukee is not Bobby's first home in the NBA.
ADVERTISEMENT
Article continues below this ad
Chicago Bulls selected Bobby as the 22nd overall pick in the 2015 NBA Draft. He played three and a half seasons for the Bulls before being traded to the Washington Wizards in a near deadline day trade. During that summer when he was a free agent, Portis signed with the New York Knicks for a two-year deal. But the team chose not to exercise the team option for the second year.
ADVERTISEMENT
Article continues below this ad
During his third season in Chicago, Bobby was caught in an ugly bust-up with teammate Nikola Mirotic. The players were going at each other in practice before things escalated. Things got heated and Mirotic moved towards Bobby before Bobby punched him.
Watch This Story – Five Times Floyd Mayweather Proved He is the Richest Boxer in the World: From $60 Million Private Jet to Multi-Million Dollar Car Collection
Recently, during an interview, he talked about the incident. He said, "Okay so when the instant it happened truth be told man it was like.. you understood what happened because if you were not their you could assume… Bobby sucker punched and hit him when he was not looking… we both competitors… I wanna play, he wanna play.. if it was the nineties or the eighties nobody would have cared."
Bobby Portis and Bucks' quest to win the title again
ADVERTISEMENT
Article continues below this ad
Bobby Portis was an important part of the Bucks' title run in the 2021 playoffs. Last year also the Bucks were one of the favorites to win it all before an injury to Khris Middleton changed everything.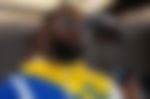 The Bucks lost to the Celtics in a seven-game series in the second round.
ADVERTISEMENT
Article continues below this ad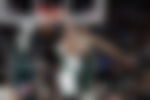 Bucks superstar Giannis gave his all but it wasn't enough. The Bucks will be looking for revenge this season and Bobby will need to do his part too.