"He Didn't Really Realize What He Was Going To Put Me Through For The First 26 Years Of My Life": Hollywood Actor on Being a Michael Jordan Namesake
Published 08/15/2022, 7:30 AM EDT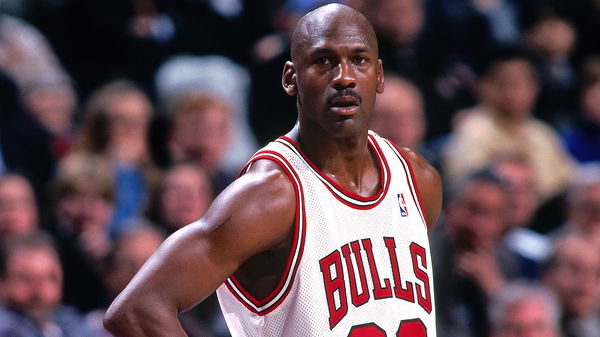 The names Michael B. Jordan and Michael Jordan are almost identical. Michael B. Jordan is one of the finest actors we have in the film industry. In addition, he is also a movie producer.
Even with all his hard work and dedication, it's not easy sharing a name with some of the world's most famous athletes. This is especially true if the name resembles one of the greatest NBA players ever, if not the greatest.
ADVERTISEMENT
Article continues below this ad
The actor talked about what it's like to share your name with another well-known individual in an interview. "I'm competitive. I want to compete in anything I do," the star of the Black Panther told Men's Health in 2018.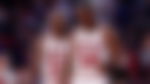 "That came from my name. Growing up in sports and having a name like Michael Jordan and being teased, I had to compete. I couldn't be the guy with the name and not be good at it. That carried over to everything."
Jordan explained the origin of his name, saying it had nothing to do with Michael Jordan's popularity
ADVERTISEMENT
Article continues below this ad
In the interview, his opinion is that there is still room for competitiveness. Until there is an equal footing, he won't meet the NBA legend. Furthermore, he explained in the interview that when he meets him; he wants to make sure the NBA star knows who he is.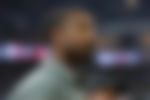 One time, while answering a question about the origin of his name, he said that it was derived from his father's name, Michael A. Jordan. "He didn't really realize what he was going to put me through the first 26 years of my life," he told Jimmy Kimmel in 2013.
ADVERTISEMENT
Article continues below this ad
Watch This Story: Michael Jordans 5 Rumored Affairs After Divorce with Juanita Vanoy
In fact, he even shared how frustrating it can be to share a name sometimes. Apparently, people do not believe that it is his real name. Despite this, he has become a household name in the industry as a result of his work in this field. We'd like to hear your thoughts on this. Share them with us in the comments section.