"He Fought Her Tooth and Nail": Now a Proud Father of Five, Billionaire Michael Jordan Once Nearly Faced a Lawsuit From Ex-wife Juanita Before a Trip to Vegas Changed His Life
Published 10/05/2022, 10:30 AM EDT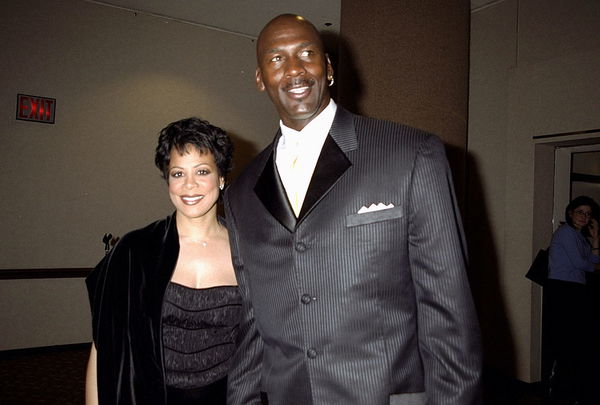 The divorce of Michael Jordan and his ex-wife, Jaunita Vanoy, is considered to be one of the most expensive settlements of all time. Jordan and Jaunita divorced after 17 years of being together and they had three children during that period. But this could have turned ugly way longer as Jaunita nearly filed a lawsuit, but a trip to Las Vegas changed his life.
ADVERTISEMENT
Article continues below this ad
Jordan met his ex-wife in 1998 when he was in Chicago. They went out a few times and were seen in the news a couple of times. And during their relationship, the couple was expecting a child. And at the same time, she slapped him with a paternity suit.
ADVERTISEMENT
Article continues below this ad
Michael Jordan married Jaunita when she threatened him with a lawsuit
Jordan was a superstar at the time, and he did not want to harm his image. A source close to Jordan's ex-wife said, "He fought her tooth and nail. She wanted to serve him with papers as he walked onto the court,"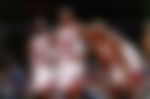 ADVERTISEMENT
Article continues below this ad
A controversy like this could have harmed Jordan's image mightily. He was turning into the face of the NBA and something like this could have completely derailed that. So Jordan, who was fighting the case did something unprecedented that nipped this thing in the bud. He took Vanoy to Las Vegas for a trip and he married her there. The former couple tied the know on September 2, 1989, in the Little White Wedding Chapel. This closed the chapter of the lawsuit.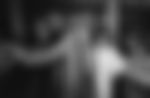 The couple had two sons and one daughter together. Vanoy filed for divorce in 2002, but the couple worked it out for a while and they reconciled. However, this was also short-lived as they filed for divorce again in 2006. Vanoy received a settlement of $168 Million, which was the highest ever settlement at that time. She also received a massive mansion in Chicago.
ADVERTISEMENT
Article continues below this ad
WATCH THIS STORY: NBA legend Michael Jordan and NFL GOAT Tom Brady's curious friendship from the golf course to promos
Michael Jordan later married Yvette Price in 2013. The couple welcomed identical twin daughters a year later. Jordan would go on to become the owner of the Charlotte Hornets and he became the athlete to reach a net worth of Billion dollars. Meanwhile, his ex-wife, Jaunita Vanoy, became an art collector and she has not been in much in the public eye.
Edited By: Pritam Priyedarshi