'He Get the Point': American Rapper Quavo Reveals Why LeBron James Gets His Exclusive Unreleased Music Before Anyone
Published 09/14/2021, 1:00 AM EDT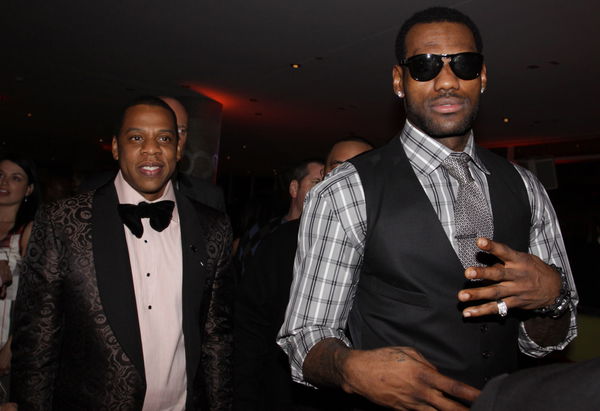 ---
---
LeBron James means business. The Lakers star has been in the entertainment world for quite a while and has always taken the razzmatazz quite seriously. No wonder why SpringHill has done so well in such less time. So with all those documentaries, movies, and song appearances under his belt, the L-Train has some good friends in the music industry, too.
ADVERTISEMENT
Article continues below this ad
Apart from Drake and Justin Bieber, LeBron sees a great buddy in American rapper Quavo. Remember when his rap group Migos released 'Taco Tuesday'? It used LeBron's reference, "I'm pretty down night right now" and killed the charts. So now, the same Quavo revealed why LeBron gets exclusive rights to his unreleased songs.
ADVERTISEMENT
Article continues below this ad
Quavo has some great deal of respect for LeBron James
The Bad and Boujee singer recently did an interview with Taylor Rooks and revealed how LeBron James impacts his music. He explained the crossroads between Bron's lifestyle and his own, which demands some exclusivity. 
The 30-YO rapper detailed why Bron gets those unreleased songs, "it's organic and then if we're just feeling the vibes. I know he needs music just to… sometimes he need that unreleased music coz he in the lab when nobody sees it. He in the lab when everybody think he on vacation. So same way with music, we got songs, we got records in our phone. When you think we might be doing a show, we got another hit ready to go. So you just gotta get ready to gear up on some exclusive time."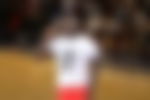 He then discussed his recent number, Straightenin, from Culture III album and revealed how Bron had a great understanding of what his song meant. In how own words, "He [Bron] know the objective, he get the point. With music and sports, I feel like we need that fuel, it's both organically married… They wear jewelry, they dress like us before they hit the court. We wanna hoop like them, we make basketball references, make bars & everything… Their lifestyle, our lifestyle go together… taking their opinion."
So that's why Quavo sends exclusive music to the Akron Hammer for him to enjoy those during off-season workouts. In return, Quavo gets some advice from his man, and that's all about it.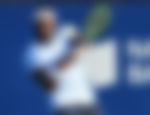 When cameras caught Michael Jordan enjoying exclusive music
In The Last Dance documentary's closing episode, they've shown Michael Jordan jamming to a song, sitting at the back of his team bus. That was an unreleased song from Kenny Lattimore, MJ's good friend. In the episode, MJ came down the bus and boasted, "Brand new, not even out yet."
ADVERTISEMENT
Article continues below this ad
That clip of MJ became a giphy material and soon a meme topic. However, it was only later that Kenny himself revealed the song that Air Jordan was so much enjoying. It was 'Days Like This' that had perhaps become MJ's pre-game motivation music. It was 1998 and that advance copy of 'From the Soul of Man' did the job for Jordan's leisure requisites. 
ADVERTISEMENT
Article continues below this ad
And now, it's LBJ with Space Jam already released and his hands at these new exclusive songs. So do you see King James hitting the golf court too, just as MJ? Help us know in the comments section below.
Watch this story – Ranking Kobe Bryant's Five Championship Runs with Lakers