"He Got Choked Out by Michael Jordan": Ex-Lakers Star Admits Dismal Ending for NBA Legend
Published 03/06/2023, 12:05 AM EST

Follow Us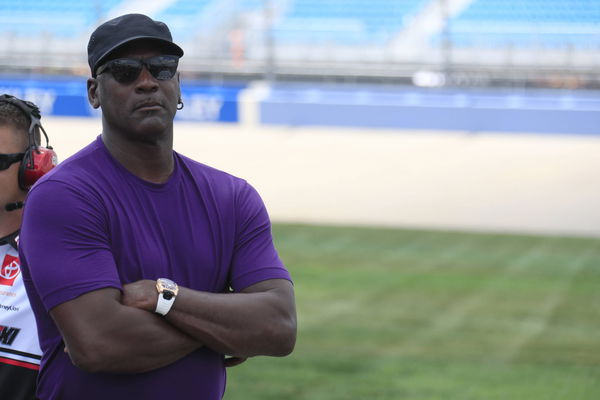 One of the many treats for an NBA fan is the re-surfacing of an old-school beef story between two giants of the game. We have all heard stories of the Michael Jordan and Isiah Thomas feud, and Shaquille O'Neal and Kobe Bryant's issues. They also serve as great insights into the mind of a legendary athlete. While the above-mentioned feuds are well documented and discussed, there are some that often go under the radar and don't get recognized enough. One such story is of Michael Jordan and Reggie Miller.
It is a different type of adrenaline rush for fans to hear stories of godly figures from the past. How and what they were beefing for, what all events took place, who came out on top etc. All these pieces of information then become a debating point for the fans from the newer generation. It makes one feel included in the events of the past.
Choked out by Michael Jordan
ADVERTISEMENT
Article continues below this ad
Former Los Angeles Lakers star, Kwame Brown has a podcast by the name Bust Life where he talks about basketball. In his recent episode, Brown was talking about the toughness and fights of athletes in their respective sports. He pointed out that in-game fights are common across sports like Hockey and Baseball and are a staple of those sports. Despite not knowing anything about hockey, he still watches the fights as it is something interesting.
Continuing on the theme, Brown talked about Hubert Davis, a former basketball player and now an American college basketball coach. Brown said, "I never really heard him curse, even when I seen him about to fight. He would say "GOSH, DARN IT" and that's how much of a good guy Hubert Davis is. But when it comes to the competition in the competitive game of basketball, he will punch you right in your face".
Brown then went on to talk about the story of Michael Jordan and Reggie Miller. He said, "Reggie Miller is so competitive, he got choked out by Michael Jordan, one of the bigger competitors." Brown said he actually liked on-court fights but wasn't the biggest fan of the media labeling certain players in a particular way.
"Never talk to Black Jesus like that"
During his appearance on the Jimmy Kimmel Show in 2015, Miller recalled an exhibition game he played against the Chicago Bulls during his rookie year. After having a decent first half, Miller tried to trash-talk the great Michael Jordan.
ADVERTISEMENT
Article continues below this ad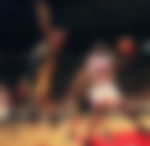 He said to Jordan, "Michael, who do you think you are? The great Michael Jordan? That's right, there's a new kid in town". Jordan shook his head at that time and continued with the game. Jordan ended the game with 44 points while Miller finished with 12 points.
Watch This Story: Michael Jordan vs James Harden in Stats, Who Was More Lethal as Scorer in Their Prime
ADVERTISEMENT
Article continues below this ad
The Indiana Pacers legend continued, "As he's walking off, he's like be sure and be careful, you never talk to Black Jesus like that."
What are your thoughts on Kwame Brown's comments? Let us know in the comments.
Edited By: Pragya Vashisth