"He Got Mad.. He Wouldn't Talk to Her": Brittney Griner Faced Cold Shoulder from Father After Coming Out Years Ago
Published 11/05/2022, 4:45 PM EDT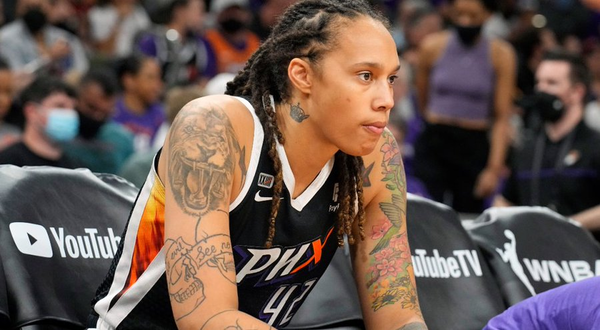 WNBA star Brittney Griner has been in the news for quite some time now. A Russian court recently upheld the nine-year prison sentence handed to Brittney Griner after rejecting her appeal on October 25. However, many significant developments have happened since then. According to reports, the US Embassy officials paid a visit to the imprisoned WNBA star. The White House is reportedly pushing for a prisoner exchange to bring Brittney back.
Griner always led from the front when it came to LGBTQ issues. She came out to the public in 2013 in a Sports Illustrated interview. However, she had to face a cold shoulder from her father after coming out to her parents.
ADVERTISEMENT
Article continues below this ad
Brittney Griner was never hesitant about her sexual orientation ever since she came out. Moreover, she gained a lot of popularity around the world for her bold stance. Griner was among the very few athletes to publicly come out. She also became a role model for not just athletes, but for many others around the world. However, she was also criticized by many, but she continued to stand for what was right.
Despite being part of so many debates around the world, her family accepted her. However, she had to face the cold shoulder of her father when she first came out at home.
Brittney Griner couldn't win over her father initially after coming out
WNBA star Brittney Griner and her mother appeared for an interview with ESPN five years ago. During the interview, the mother-daughter duo discussed her evolution as a WNBA player. Sandra Griner, Brittney's mother revealed her own reaction to her daughter coming out. She then went on to reveal how her father reacted.
"I said 'I love you'. Of course, I'll always love you, no matter what," Brittney's mom said. "She said, 'ok', and she went upstairs and I went to the kitchen."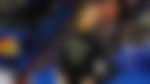 ADVERTISEMENT
Article continues below this ad
Brittney's mother continued: "He [Brittney's father] got mad. He wouldn't say anything and there were times when he wouldn't talk to her."
However, as time passed by, her father accepted her for who she was. The two became very close and maintained a good relationship after that.
Griner also opened up on her tough childhood, in which she was bullied in her school. She had a growth spurt, and she had to endure many hate comments while growing up. She was teased and made fun of about her appearance and her height.
ADVERTISEMENT
Article continues below this ad
WATCH THIS STORY: Did WNBA star Brittney Griner date 7-ft Lakers center, Anthony Davis?
However, she overcame all difficulties and managed to become one of the best WNBA players ever. Her journey to the top is inspiring to many athletes trying to make it to the top.
Edited By: Satagni Sikder