'He Has a Great Agent': Shaquille O'Neal Mocks Utah Jazz For Giving Rudy Gobert $200 Million Extension
Published 01/02/2021, 10:30 AM EST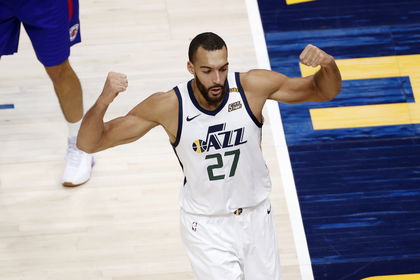 ---
---
It isn't fresh news when someone says the fate of the Utah Jazz rests on Donovan Mitchell and Rudy Gobert. But does Gobert deserve the lucrative contract offered to him by the Jazz to make him stay? While many people believe without him, the Jazz wouldn't stand a chance in the competitive Western Conference, some can't believe the lengths to which Utah went to keep him.
ADVERTISEMENT
Article continues below this ad
This includes Lakers' legend, Shaquille O'Neal.
How did the world react to the contract?
ADVERTISEMENT
Article continues below this ad
The day Jazz dropped the big announcement of signing a super-max contract with Gobert worth $205 million, it shook the NBA Twitter world. The big man etched his name in history by getting the biggest contract a center has ever gotten in the league's history.
The popular opinion was that the Utah Jazz has signed the worst contract ever. It's far from impossible for any team to take up this contract in a future trade. This also means that this will remain the Jazz's core for the next half a decade.
Utah has hopes that Mitchell and Gobert will lead the franchise to a title. But this can only be possible if their estranged relationship gets fixed after the two butted heads when Gobert apparently spread the Coronavirus back in March, because of which the season was suspended. So, if Gobert regresses, the roasting will only get worse on Twitter.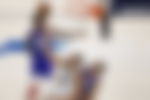 Shaq is happy for Rudy Gobert
While the world can't stop criticizing the franchise for this contract, Shaquille O'Neal sees the glass half full. He is as surprised as everyone else with the signing, but he is optimistic about its consequences.
In an interview on 'All Things Covered', Shaq expressed his thoughts on Gobert's contract. "I'm not going to hate, but this should be an inspiration to all the little kids out there," he stated.
ADVERTISEMENT
Article continues below this ad
"You averaged 11 points in the NBA, you can get 200," he said jokingly. When Bryant McFadden tried to list down potential reasons for this signing, Shaq could be seen whispering, 'Oh, Stop it!'
"The silver line is, he has a great agent and I am happy for him and his family. But this is a moment for a lot of kids who think they can't make it," he concluded.
ADVERTISEMENT
Article continues below this ad
Do you think Gobert will be worth the trouble for the Jazz?