'He is Unapologetically Himself': Portland Trail Blazers' Teammate Explains What Makes Damian Lillard Great
Published 03/22/2021, 5:30 PM EDT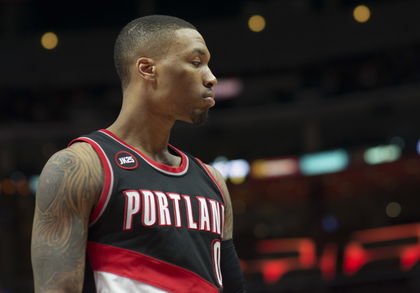 ---
---
This season, Damian Lillard has shown what it means to be the king of clutch moments. Not only has Lillard managed to keep the Portland Trail Blazers on the fifth spot in the Western Conference with a 25-17 record but has also achieved wonders individually. Even in the All-Star Game, all people could talk about was his shooting half-court shots and giving Team LeBron their win with his game-winner.
ADVERTISEMENT
Article continues below this ad
So, the regular season isn't just where he is excelling, and his right-hand man CJ McCollum can back that up. In fact, McCollum has plenty of things to say about his team's leader.
The captain of their ship: Damian Lillard
ADVERTISEMENT
Article continues below this ad
On 'All The Smoke' with Matt Barnes and Stephen Jackson, CJ McCollum was asked to describe Lillard's leadership, and what he has emulated from him.
"I think he is unapologetically himself, which is important," started of McCollum. "If he don't like you, he don't like you. When he's going to compete, he competes. And when he goes home, he takes care of his family and does what needs to be done.
"I think from a work ethic standpoint, it's obvious he works on his craft because of how consistent he is but then because of how he is able to evolve. From his passing to his court vision to his understanding of how to manipulate defense to his range, to his movements. Like everything is precise, and it's not like it's random."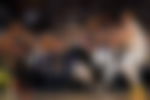 What makes the Blazers' superstar great?
McCollum continued to elaborate on the hard work it takes for Lillard to be the player people see on the court. He said, "He works on his dips, he works on his side-step threes, his logo threes. He also works on how to draw fouls and how to manipulate the game in the fourth quarter."
CJ also emphasized on the importance of accountability and how that's part of his greatness.
ADVERTISEMENT
Article continues below this ad
"If he f*** it up, I am like, 'Bro, you got to tighten up' Or 'Come on, turn it up!' or 'No Excuses'."
McCollum concluded by explaining that Lillard puts up the numbers expected of him. However, the question that rises more often is whether or not they have won a championship. People fail to recognize efforts unless a player gets a title. It remains an ineffective criterion, but it is the sad reality.
ADVERTISEMENT
Article continues below this ad
Read also- Damian Lillard Opens Up on Sacrifices He Made During NCAA Tenure with Weber State Wildcats