'He is Unreal': Former NBA Champion Floored By The Way LeBron James Is Playing For Lakers
Published 01/28/2021, 12:09 AM EST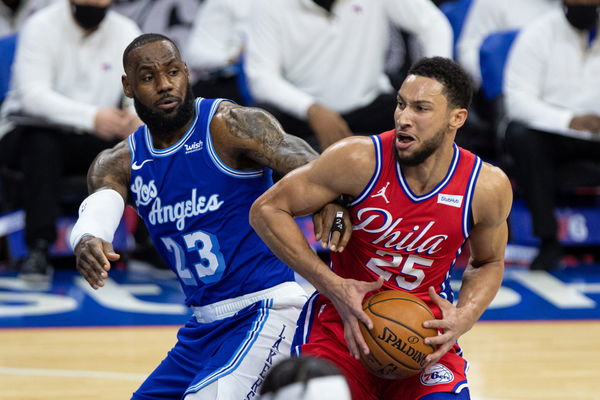 ---
---
The Los Angeles Lakers and Philadelphia 76ers' matchup was a much-awaited one, and it did not disappoint. Both these teams were at the top of their respective conferences, but after the loss, the Lakers have slid down to the second position. Despite losing, LeBron James had another phenomenal night against the Sixers, but he just wasn't enough to slow them down.
ADVERTISEMENT
Article continues below this ad
However, a former NBA player is still very impressed by the superstar.
LeBron James continues to impress
ADVERTISEMENT
Article continues below this ad
Robert Horry can't digest what James has already accomplished in the season so far. On SiriusXM Radio, he stated, "For him to still play at a high level, not missing a game and don't want to miss a game."
He explained how in his last year, he would not play games he didn't want.
"For him to take care of his body, and know that he has a responsibility not just to this team but to the NBA brand. To come out and bring it every night and have the energy and enthusiasm… I think we should take him into a lab, dissect him and figure out what he is made of because he is unreal," said Horry jokingly.
In fact, Horry came to James' defense against his haters. He confessed, "He's one of the greatest players to ever play the game. If anybody ever says anything bad about LeBron, there is something wrong with them. There is not one thing you can say bad about this guy."
The Lakers are in a great position
While it isn't surprising to have the Lakers lead the West, the Philadelphia 76ers are surprising everyone with their run. Philly is clicking on both ends of the floor, maintaining their standing in the East and holding a 13-6 record. Although a lot of the season is still left, the 76ers might have a sure-shot place in the postseason.
However, it would be foolish to underestimate the Lakers, considering they have the legend LeBron James. At 37 years old, the man is playing like he is in the prime of his career and can pull off victories nobody expects. He has played every single game and for his age, he is one of the three players averaging 25 points, 7+ assists, and 7+ rebounds.
James dropped 34 points, 6 rebounds, and 6 assists against Philly. However, his season-high performance came against his former team, the Cleveland Cavaliers. The Lakers won that matchup, thanks to James' 46-point performance.
If anybody can play like this in the last couple of years of their career, it is King James. And if anybody can help the franchise get a repeat, it's him.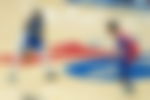 ADVERTISEMENT
Article continues below this ad
Read also- LeBron James Rookie Year: Accolades, Performances, Contract Details, and More
ADVERTISEMENT
Article continues below this ad