'He Just Hasn't At All': Warriors' Draymond Green Reveals the Most Impressive Part of Steph Curry This Season
Published 05/16/2021, 7:00 AM EDT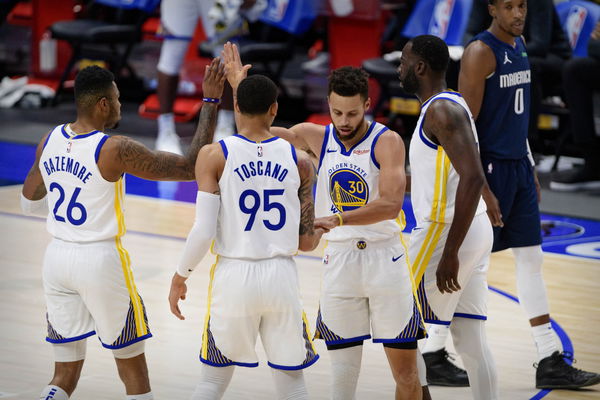 ---
---
Steph Curry is playing the best basketball of his career this season. The former unanimous MVP has been the sole star for the Golden State Warriors, despite not having Klay Thompson around to carry the load. While the Warriors are not the juggernaut they used to be in the past, Curry continues to excel at the highest level. And his teammates have taken notice about how much work he is putting in to stay at that level.
ADVERTISEMENT
Article continues below this ad
Draymond praises Steph Curry and his work ethic
Golden State Warriors star Draymond Green gave an interview with The Athletic. Green talked about Stephen Curry and how different he has been this season. For Draymond, he has seen a visible change in Curry, especially with regards to his drive. Curry is a lot more driven now than he has been in years past. He will go train in the weight room after games, regardless of whether it was a win or loss. Curry is taking his role as a leader seriously.
ADVERTISEMENT
Article continues below this ad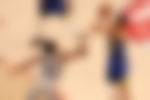 "After wins, after losses, he's in the weight room after every game. In the weight room every day. The amount of work that he's put in [is incredible]. And obviously, it's showing in his game and it's paying off. But the thing that has been most impressive to me is that a lot of guys would complain about the lack of veterans on the team for a superstar of Steph's caliber who's in the prime of his career having probably his best year ever." 
Curry not interested in complaining about help
ADVERTISEMENT
Article continues below this ad
Draymond added that Curry hasn't complained at all about the lack of help he has. For a player who had teammates the caliber of Klay Thompson, Kevin Durant, Andre Iguodala, and DeMarcus Cousins in seasons past, Curry has shown grit to carry the team on his shoulders. Curry's attitude has inspired several players, including Draymond himself, to step up their game.
"And he just hasn't at all. For me, that's been the most beautiful thing to watch. Obviously, the games have been great, the shots have been great. But to me, the most beautiful thing to watch has simply been his approach. It's made everyone do all that you can to be the best player that you can be. Myself, it's made me be in the weight room — more, more, more — because it's like you can't possibly watch Steph Curry do this every day and you don't take any of that from him."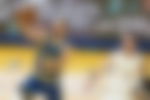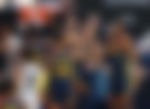 ADVERTISEMENT
Article continues below this ad
Can Stephen Curry lead the Golden State Warriors to success in the playoffs? He will have to work really hard, especially if the Warriors play the Lakers in the play-in game.