"He Might Talk Trash but He Talked to Himself": Klay Thompson's Father on How Rockets and 76ers Legend's Actions Spoke Louder Than His Words
Published 01/26/2022, 4:30 PM EST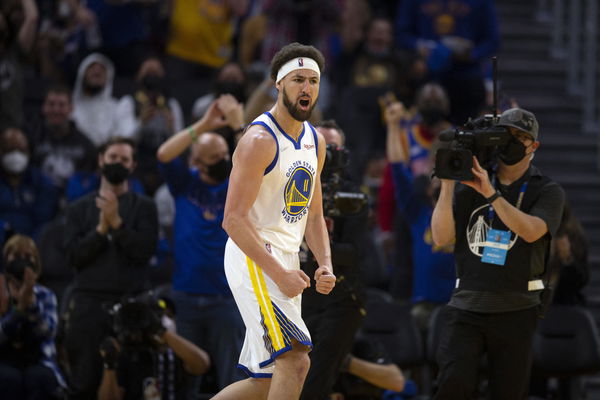 Klay Thompson has firmly entrenched his name as one of the NBA's superstars. The Golden State Warriors star remains a key player at the franchise. His various successes with the franchise have made him popular among fans. Kaly's father recently commented on a former NBA star.
ADVERTISEMENT
Article continues below this ad
Klay's father Mychal Thompson recently revealed a former NBA legend, Moses Malone's play style. He spoke to 'The Athletic' about Malone, whom he faced numerous times in the NBA. Mychal disclosed how he feared guarding Malone and he often asked his teammates to defend him instead.
Mychal said, "If he did say anything, he said it under his breath, and you didn't understand him anyway with that Virginia twang. He might talk trash, but he talked to himself. A good guy on the court, but you didn't want to mess with him. Kermit Washington was on our team at the time, and he was more built to play him. I used to ask Kermit, 'You want to take him this time? Let me switch off and take Caldwell Jones or somebody.'
ADVERTISEMENT
Article continues below this ad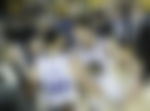 Malone played in the NBA between 1974 to 1995 and won an NBA title in 1983. Mychal played in the NBA between 1978 to 1992. He won two NBA titles with the Lakers.
Raed More: 20-Year-Old Shaquille O'Neal Called Charles Barkley One of the Strongest Players in the NBA: "Ewing and Olajuwon. Karl Malone's Pretty Strong Too"
ADVERTISEMENT
Article continues below this ad
Klay Thompson and his successes at the Warriors
The Golden State Warriors drafted Klay Thompson in the 2011 NBA Draft. Klay has since then developed a partnership with Warriors talisman, Stephen Curry. Warriors fans refer to the duo of Klay and Curry by their popular nickname of 'Splash Brothers". They earned the nickname after combining remarkably well for scoring three-pointers.
ADVERTISEMENT
Article continues below this ad
In 2014, the dynamic duo set a then-NBA by recording 484 combined three-pointers in a season. The next season ended with Klay helping the Warriors win the 2015 NBA titles. Two more NBA titles followed in 2017 and 2018. In a boost to the Warriors, Klay recently returned from injury after a lengthy injury period of 31 months.
Watch this story: Michael Jordan vs Dwyane The Rock Johnson Net Worth Comparison: Who is Richer?