'He Owes Us': NBA Analyst Stephen A. Smith Calls Out Kawhi Leonard to Step Up for LA Clippers
Published 03/16/2021, 8:00 AM EDT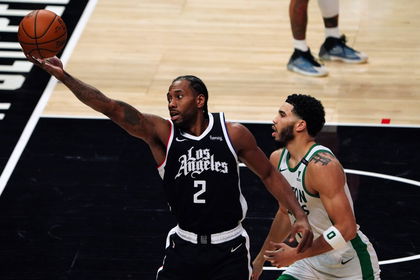 ---
---
The LA Clippers are looked at as Western Conference favorites, but they're not even in the Top 3 at the moment. The Clippers have been inconsistent, and Stephen A. Smith is livid with Kawhi Leonard that he is not providing more to the team. 
ADVERTISEMENT
Article continues below this ad
The Clippers came into the regular-season as a dominant unit, but they've been skidding from the track quite often. A recent blowout loss to the New Orleans Pelicans was an indeed alarming sign that the Clips need to get their act together. 
"The Clippers should be concerned. Kawhi Leonard is also right when he says that great teams are consistent, because they are," Stephen A. Smith mentioned on ESPN. 
ADVERTISEMENT
Article continues below this ad
"But I've got some good news for you, Kawhi Leonard. The Clippers are consistent. Consistently disappointing when you're relying upon something else from now."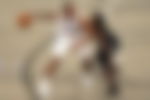 Stephen A. Smith says Kawhi Leonard needs to grab more attention
Kawhi Leonard is still the No. 1 player on the Clippers' roster. He still holds all the privileges, but the team isn't all about Leonard. It is not a one-man show anymore, but they're still failing to maintain consistency. 
"Since the start of February, they've only won two games against teams that are currently in playoff positions. That's very concerning," Smith mentioned about the Clippers, before saying that they're looking nothing like a championship-contending team at the moment. 
"I also know it's time for Kawhi Leonard to get a whole bunch of attention pushed in his direction. It's time for him to step up," Stephen A. Smith stated. The ESPN analyst dished out the facts that Leonard is averaging more than 26 PPG in 51.7% shooting, but the hype has faded. 
ADVERTISEMENT
Article continues below this ad
"A lot was promised because of him. A new era for the Clippers because of him but so far he's been disappointing, that's not a new era, that's the same old Clippers. He owes us him versus LeBron in the postseason, anything else is unacceptable," Smith added. 
Stephen A was visibly distraught when talking about the Clippers' state. Of course, the emotions can boil up when a hyped-up team does not perform to the expectations. Kawhi Leonard and the LA Clippers bottled their chance last season, but will they avenge it in 2021? 
ADVERTISEMENT
Article continues below this ad
Read Also: WATCH: Julius Randle Furiously Marches Towards Refs After Late Call Denies Knicks a Win