"He Thinks He Can Sing Like Usher": Mother Sonya Once Publicly Called Out Stephen Curry's Millionaire Brother in Front of Ex-Husband Dell
Published 08/27/2022, 4:30 PM EDT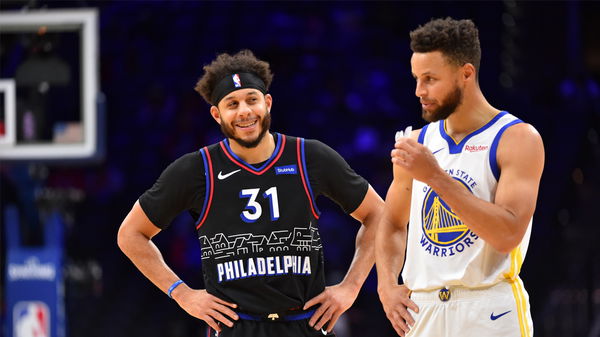 NBA superstar Stephen Curry is a family man. His family is a huge reason for his success on the court. And his family is full of super talented athletes. Steph's father, Dell Curry, was an NBA star and his mother, Sonya Curry, was a volleyball player.
Like Steph, his brother Seth Curry is also an NBA star. Their sister, Sydel Curry, played college volleyball at Elon University. Seth married former professional volleyball player Callie Rivers, daughter of Philadelphia 76ers head coach Doc Rivers. Sydel married Damion Lee who is playing for the Phoenix Suns. And Stephen Curry married Ayesha who is an actress and author.
ADVERTISEMENT
Article continues below this ad
While Stephen Curry has had huge success on the court, his brother Seth has struggled a bit over the years. In his career so far, Seth has played for 9 NBA teams. In 2016, when he was playing for the Dallas Mavericks, Sonya and Dell Curry gave a courtside interview about their children, Seth in particular.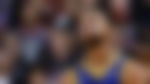 During the interview, the parents talked about how their two sons would compete against each other. Then the host asked the parents to tell something funny about Seth that the fans did not know. And Sonya did not hold back.
Stephen Curry and Seth Curry growing up
ADVERTISEMENT
Article continues below this ad
During the interview, Sonya revealed one thing fans did not know about Seth Curry. She said, "He thinks he can sing like Usher. Not!" and laughed. Dell Curry added that Seth likes fishing a lot while Steph liked to play golf. However, since he likes both fishing and golfing, he got lucky.
Sonya said that the Curry brothers had different journeys but the same destination. She added that the brothers loved each other's company during their journey to the NBA. Sonya also added that Seth studies his brother's game to be a better player. Also, she mentioned that Seth is really quiet, but he is really silly. She added that Seth constantly tried to outdo Stephen Curry.
ADVERTISEMENT
Article continues below this ad
WATCH THIS STORY – Does Klay Thompson have a girlfriend?
When talking about their competitiveness on the court, Sonya said that the brothers were very competitive. Moreover, they have had fights while playing basketball. Dell Curry said that it was a father's dream come true to see his sons playing in the NBA. Dell asked Sonya which of their sons' styles is like his since she saw him play 16 years in the league. Sonya replied that Seth looks similar to Dell with the way they both let the game come to them. A few later, in 2021, Dell and Sonya announced their divorce after 33 years of marriage.
Edited By: Pritam Priyedarshi