'He Touched My Heart': Lakers' Jeanie Buss Reveals Candid Conversation with Montrezl Harrell
Published 04/09/2021, 2:00 PM EDT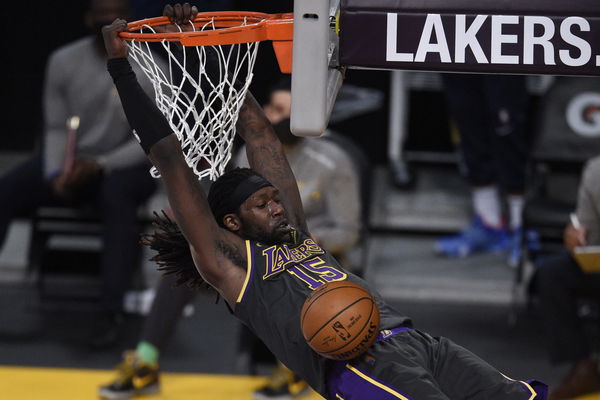 ---
---
Montrezl Harrell shocked the world in the off-season. After playing with the LA Clippers for the last three seasons, the reigning Sixth Man of the Year moved across town and joined the Los Angeles Lakers. It was a surprising move, given how intense the rivalry between the Lakers and the Clippers had been. And it appears Harrell is now truly part of the Lakers family.
ADVERTISEMENT
Article continues below this ad
Jeanie Buss talks about Montrezl Harrell
Los Angeles Lakers owner Jeanie Buss gave an interview recently, where she shared the details of a candid conversation she had had with Montrezl Harrell. Harrell had noted how much he was missing his family, so Buss reached out to him during a game, and they had a private conversation. Buss noted how proud of him she was and that Harrell had touched her heart with his dedication to the Lakers.
ADVERTISEMENT
Article continues below this ad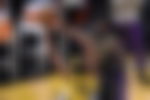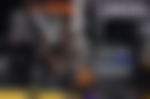 Buss said, "I reached out to him and I wanted to just connect with him. It wasn't really meant to be public, but really the only time I can interact with him was at a game because of the NBA protocols. I just wanted to let him know that I was thinking of him. We shared a private conversation, and that's how I feel about him. He touched my heart, and I couldn't be more proud of the way he is playing."
Harrell is a part of the Lakers family
Buss added that Harrell's resilience is truly eye-catching. She took notice when Harrell was one of the first players to run up and defend Dennis Schroder during the scuffle against the Raptors. Harrell showed his commitment to the Lakers, and he was truly a part of the family because the Lakers always look out for one another.
ADVERTISEMENT
Article continues below this ad
Buss said, "His resilience, and even in our last game against the Raptors, I got a lot of comments from his quote after the game that he was looking out for anybody wearing a Laker jersey. And I think that's kind of how we feel, that we're all family and we all look out for each other and that's what families do."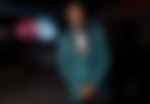 ADVERTISEMENT
Article continues below this ad
Can Montrezl Harrell win an NBA title with the Lakers? In the absence of LeBron James and Anthony Davis, Harrell has been carrying the load for the Lakers, along with others. He is averaging solid numbers from the bench, despite not getting too many minutes. Harrell will be a key figure for the Lakers going into the playoffs.