'He Was Controlling the Cameras': Scottie Pippen Uncovers Michael Jordan Antics in NBA Finals
Published 06/28/2021, 4:38 PM EDT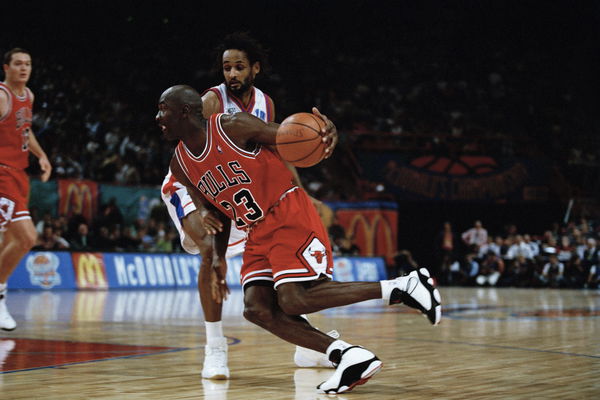 ---
---
Michael Jordan was arguably one of the most players to ever grace the basketball court. With a skill set and charisma like no other, MJ was an instant hit ever since his debut in the NBA.
While many players could score the basket, no one was as explosive as Jordan. With his habit of being the man of the moment, MJ always took upon the most difficult assignment in the game. Be it defending other players to scoring the clutch basket, 'His Airness' could do it all.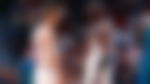 While Jordan is known to be one of the most clutch players in NBA history, he did have a couple of moments where he relied in two of his shooters to have the biggest shot of the season. One was John Paxson scoring a winning basket in the game 6 of 1991 Finals, and the other was Steve Kerr in 1997.
Scottie Pippen has a damning claim on an iconic Michael Jordan moment
In the 2020 documentary on the Chicago Bulls 'the Last Dance' a clip emerged where MJ asked Kerr to be ready to take the last shot. This was certainly iconic as Kerr indeed shot the biggest shot of his career moments after the timeout.
While the conversation between Jordan and Kerr seemed pretty normal, former teammate and 6-time champion, Scottie Pippen certainly had a different view. In a recent interview Pippen claimed that Jordan said the line only for cameras as he was building his own documentary.
In an appearance at the Rich Eisen show, Pippen said, "You know who Michael was speaking to when he said that right that was that was planned, that was speaking to the to the camera."
"That wasn't speaking out of what we're gonna have to do what the play is going to be, that was speaking to the camera….. But that was building his own documentary because he knew he was controlling the cameras."
ADVERTISEMENT
Article continues below this ad
Pippen added, "All those cameras that was working were working basically for Michael Jordan not for the Chicago Bulls but they were building the come fly with me the Air Jordan videos that's what it was if that was not naturally spoken okay that was rehearsed."
While Pippen might be MJ's partner in crime for so long, his claim seems rather shocking. While there is no confirmation, if this true turns out to be true, this might create some huge waves in the league.