"He Was Dying, At Least That's What We Feared": Magic Johnson's Shocking News Had Same Impact on Scottie Pippen as on Michael Jordan
Published 11/26/2022, 1:10 PM EST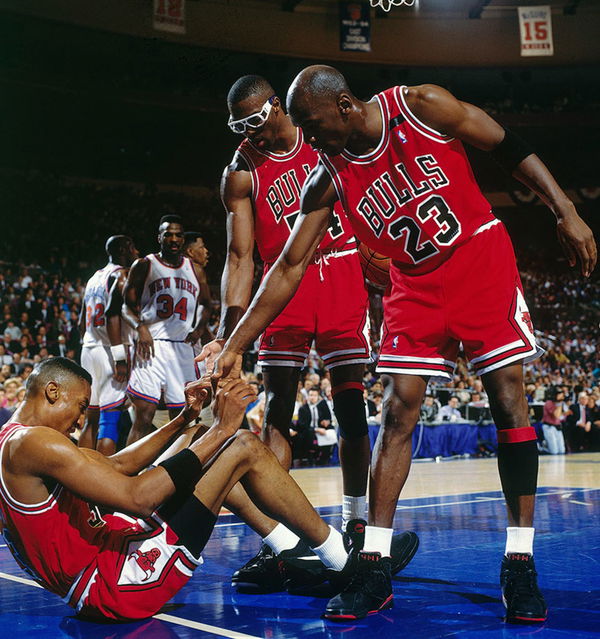 Magic Johnson was the epitome of liveliness on and off the court in the NBA. The Los Angeles Lakers legend led the showtime era for the LA side, winning five-NBA championships with the franchise. However, Johnson faced a massive setback in 1991 when he received the shocking news that led to the end of his NBA career. Once, Chicago Bulls legend Scottie Pippen revealed the impact of the terrifying news on him, which was similar to Michael Jordan.
Scottie Pippen laid out his feelings after hearing about Magic Johnson's HIV diagnosis in his 2021 book 'Unguarded'. The six-time NBA champ admitted to feeling 'devastated' about Johnson's condition. Despite not sharing a relationship with Magic Johnson, Pippen commended the Lakers legend's enthusiasm and unending love for the game. Pippen also admired Johnson's fun-loving conduct off the court. 
ADVERTISEMENT
Article continues below this ad
Scottie Pippen feared Magic Johnson would die
Scottie Pippen revealed how he and the Bulls team, including Michael Jordan, felt when they first heard the news about Johnson's disease. Pippen and the Bulls team beat the Lakers to win the NBA championship in 1991. Five months after their first championship win, Scottie Pippen and the team received the news about Magic Johnson being HIV positive.  
The seven-time NBA All-Star was astounded by the news. He suggested that Johnson could not have looked healthier than he did in the Finals. The Bulls legend wrote, "Now he was dying. At least, that's what we feared."
"I was devastated. I wish I could have spoken to him," Pippen further added in his book.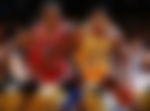 Due to the lack of awareness and education regarding HIV and AIDS at that time, Pippen and his team were shaken by Magic Johnson's news. Pippen reckoned that the news about Johnson's disease was terrifying for everyone.
Michael Jordan on Magic Johnson's illness
ADVERTISEMENT
Article continues below this ad
Michael Jordan expressed his concerns about AIDS after Johnson's shocking news in an interview with Playboy in 1991. During the interview, Jordan was asked if he had considered the possibility of an NBA athlete contracting the deadly virus.
The Bulls legend admitted to being aware of AIDS, but he suggested that everyone felt the disease was not affecting heterosexuals. Michael Jordan said, "It was always gays, drug users, and people who got it from transfusions. But it slapped me right in the face. From all angles, it slapped me."
ADVERTISEMENT
Article continues below this ad
Watch This Story – Scottie Pippen's ex-wife Larsa comes clean on linking up with Michael Jordan's son
Thus, Scottie Pippen and Michael Jordan had similar impacts after the news about Magic Johnson became a topic of concern in the NBA.
Edited By: Satagni Sikder