'He Was My Imagination' – DeMar DeRozan Shares his Special Connection with Lakers' Legend Kobe Bryant
Published 12/22/2020, 9:30 AM EST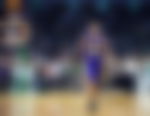 ---
---
Kobe Bryant was an idol for many in the NBA. The Black Mamba was considered the successor to Michael Jordan as one of the best players in the NBA. During his 20 year career, Kobe inspired several generations of NBA players to reach their full potential.
ADVERTISEMENT
Article continues below this ad
San Antonio Spurs' DeMar DeRozan spoke to Matt Barnes and Stephen Jackson on their 'All The Smoke' podcast recently. When asked about Kobe Bryant, DeRozan revealed that Bryant was his number one inspiration to play basketball.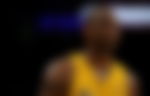 DeRozan said, "For me, Kobe was my imagination… Growing up, when I started to comprehend basketball at a young age, it was from Kobe. We didn't have cable, all we had was channel 9, when the Lakers came on channel 9, that was only channel we had so I watched every Lakers game growing up." 
ADVERTISEMENT
Article continues below this ad
DeRozan revealed that he had a strong emotional connection with Bryant. Everything that Bryant did inspired him to be better. Bryant pushed DeRozan to play harder and better whenever he took to the court to play basketball.
Kobe Bryant inspired DeRozan and several others
ADVERTISEMENT
Article continues below this ad
DeRozan added, "Kobe was the one I gravitated to. For me, to see the start, the fails, I remember begging my dad to get a newspaper just so I could see what he said after the game. Little sh*t like that gave me an emotional connection to one of my favorite players, that made me wanna push harder when it came to playing sports, especially basketball. Seeing how he got better, the things he went through."
Clearly, Bryant was an inspiration to DeMar DeRozan. DeRozan grew up in Los Angeles and was a lifelong Lakers' fan. However, DeRozan's story is just one of many players that Kobe Bryant inspired during his career.
'The Black Mamba' did things that seemed impossible that only he could do. During crunch time, he made shots in the last second. That seemed improbable to make. And who can forget the time Kobe set the record for the second-highest points total in an NBA game with 81?
ADVERTISEMENT
Article continues below this ad
As more players enter the league, we will continue to see the impact Kobe made on several generations of current and future NBA players. One thing is for sure; Kobe's legacy will continue to live on forever.