'He Was the Beast, He Was Literally Gonna Save the Celtics': NCAA Superstar Dominated 'Skinny' Michael Jordan While Playing Like a Prime MJ Against Him
Published 06/19/2022, 11:15 AM EDT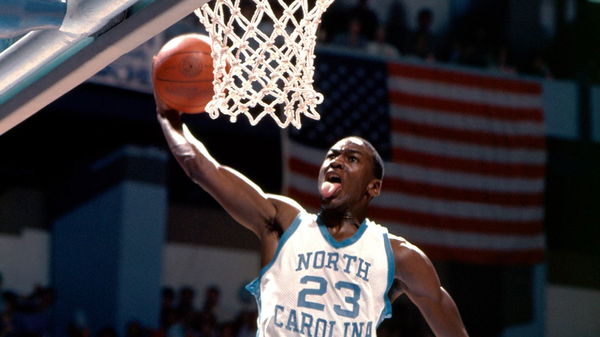 Len Bias is one of the biggest "what-ifs" in NBA history. He was a player with already well-honed skills from his years with the Maryland Terrapins and with limitless potential waiting to be unleashed. There were constant comparisons made between him and Michael Jordan, with many claiming he would have been better than "His Airness" himself.
While Jordan was showing flashes of his impending supremacy in the league, Len Bias was on the same route after a standout senior year in college. His senior year heroics made him a household name across the country. It also led to his being selected as the 2nd overall pick in the 1986 draft by the Boston Celtics. The talented youngster, however, never made his NBA debut. He died of a cocaine overdose two days after being drafted.
ADVERTISEMENT
Article continues below this ad
Being compared to Michael Jordan at a time when the Bulls legend was on the doorstep of greatness speaks volumes about how terrific Bias may have been. Former NBA player, John Salley, described him as a "beast".
Salley was asked on "The Rich Eisen Show" to comment on how good Len Bias was. He played against him several times during their years in college, so obviously he had a better perspective.
Salley said, "There's a picture of him and Michael Jordan at Five-Star Basketball Camp. And you see how skinny Michael is and how tall Lenny (Bias) is. Lenny was 6'9″ and played like Michael. I know it sounds crazy, but everybody would tell you he played like Michael. Meaning every time he got the ball, you knew he was gonna score, and he was the beast, he was literally gonna save the Celtics." 
Michael Jordan and Len Bias attended the Five-Star Basketball Camp together
Michael Jordan and Len Bias met each other for the first time at the Five-Star Basketball Camp. A 17-year-old Michael Jordan wasn't yet the mythical figure we today know. He was a skinny, athletic individual who was still unheard of at that time. But one week at the camp was enough for everyone to realize his incredible talent and the fact that he was headed for greatness.
Len Bias, a 6-foot-6 high school junior, showed up later. His skill set was relatively raw at the time, but his muscular build, freakish athleticism, and ability to finish strongly at the rim captivated everyone.
Len Bias attended the camp with his high school teammate. Jordan was one of the first people they both met there. Buzz Peterson, assistant general manager of the Charlotte Hornets and Jordan's former teammate at the University of North Carolina, also attended the camp. He recalled how the four spent a lot of time training and helped each other improve day after day. He also mentioned Jordan and Bias' friendly rivalry.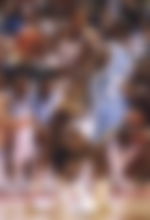 "Those two were really battling for rebounds, playing physical inside," Peterson said. "It was a very good matchup around the basket. When the ball was missing, who got that rebound — that was the thing to see then. Two guys who could really jump and play above the rim, back at that time, not a lot of people played above the rim like that."
No one could have handled Jordan's skill set at the camp. But Len Bias always pushed MJ to greater levels. The two also locked horns in college 4 times when North Carolina faced Maryland. Even though Jordan got the better of him in that matchup, Bias always brought his best against "His Airness".
Could Len Bias have saved the Boston Celtics?
Len Bias was destined for greatness, and it would have occurred in the beautiful green of the Boston Celtics. He was a strong forward with exceptional leaping ability, explosiveness, and a smooth jump shot. In addition to his versatility on offense, he was equally flexible on the defensive end. He possessed a skill set that screamed to be polished to its full potential, something the Celtics would have made a top priority.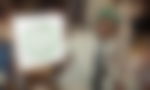 The Boston Celtics were coming off a season that saw them capture their 16th title as a franchise. And to think that they were adding the 2nd pick to an already well-oiled machine was quite unfair. However, the Celtics' nucleus of Larry Bird, Kevin McHale, Robert Parish, Dennis Johnson, and Danny Ainge was nearing the twilight of their careers. With Len Bias in that lineup, the Celtics would have acquired some much-needed young blood.
The Celtics still advanced to the finals in the 1986-87 season; however, they were pushed aside by the LA Lakers. They then were ousted by Detroit Pistons and the Chicago Bulls the following seasons as the Celtics squad aged.
ADVERTISEMENT
Article continues below this ad
Len Bias could have influenced the league's history. Perhaps the Lakers would not have won the championship in 1987 if Bias had been in the league. Or perhaps the league would have witnessed a Bias-Jordan rivalry in a decade solely dominated by Michael Jordan.
ADVERTISEMENT
Article continues below this ad
WATCH THIS STORY: Rare Video Shows 'Out of Shape' Michael Jordan Getting Bashed by WNBA Legend After He Torched Her 1v1 on Court
Even when the Celtics' aged stars retired, Bias might have been the backbone of a team that competed throughout the 1990s. But then again, these are all painful "what-ifs".