'He Wasn't the MJ He Was': Former NBA All-Star Opens up on Beating Michael Jordan in 1995 Playoffs
Published 12/24/2020, 8:28 AM EST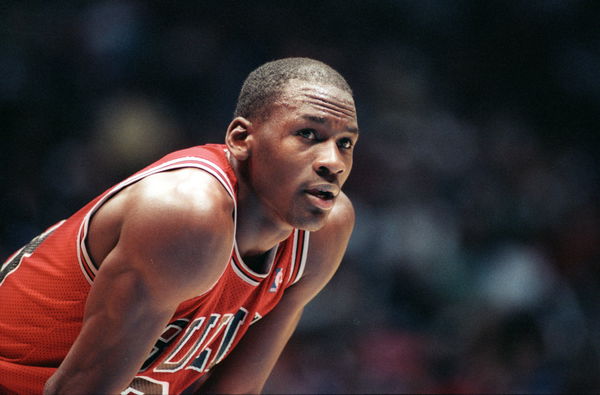 ---
---
Back in the early 90s, the Orlando Magic had established themselves in the league, quickly making quite a name for themselves. It was at a time when Shaquille O'Neal had entered the franchise and brought immense fame to it. However, the team still lacked a skilled ball handler and shooter. Then entered Anfernee Penny Hardaway, who had everything Orlando needed along with his grace and style. Despite many achievements in his career, he still considers the biggest one to beat Michael Jordan and his Chicago Bulls.
ADVERTISEMENT
Article continues below this ad
The 1995 NBA playoffs
Before winning three consecutive NBA titles between 1996-98, the Bulls had in the Eastern Conference semifinals to Orlando Magic. This was the last team to have beaten Jordan in the playoffs before he retired in 1998.
ADVERTISEMENT
Article continues below this ad
With a trio like Shaq, Horace Grant, and Hardaway, Orlando managed to finish the series of in six games. In that season, they advanced to the NBA Finals, only to be swept by the Houston Rockets. This was one of the franchise's only two appearances in the finals.
However, Chicago Bulls had won six titles throughout Jordan's eight years with them. So, how can Hardaway ever forget beating one of the best dynasties in the history of basketball?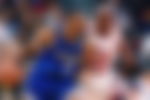 Michael Jordan was not his old self
When Orlando pulled this off, Jordan was coming out of a lengthy break from the game. He had missed the entire 1993-94 season because he went to play minor league baseball. The following season, he returned to Chicago late around March so could not take his team to another title.
ADVERTISEMENT
Article continues below this ad
Hardaway seems to think that for a while when he returned, he wasn't the same Jordan who had left. In conversation with Etan Thomas, he said, "I am going to say this because me and MJ are very close. He was not the Michael Jordan from the first three championships, as far as in rhythm.
"He wasn't real rusty because it was the end of the season. He was rusty when he first came back. But by the time they played us in the playoffs, he had kind of hit his groove a lot better than what he was when he had first come back."
Hardaway also stated that the league wasn't the same anymore when he returned. "He wasn't the MJ he was even the following year in 96, where he was driven. Maybe he thought it was going to be the same easiness that he had left the league with … He ran into a group of young bucks that was ready and maybe he just underestimated how good we were because he had never played against us."
ADVERTISEMENT
Article continues below this ad
Knowing Jordan, this loss would only motivate him to do better, and that's exactly what happened. In 1995-96 the Bulls finished with 72-10 and won another NBA title. This also included a sweep of Orlando Magic in the Conference Finals. Looks like MJ found his mojo again.