'Headscratching': NBA Legend Reggie Miller 'Surprised and Amazed' with Steph Curry and his Performance in the Past Year
Published 05/11/2021, 6:00 AM EDT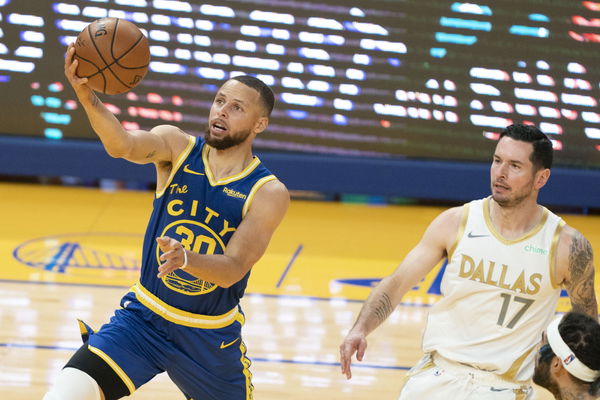 ---
---
Steph Curry has been playing the best basketball of his career this year. That fact becomes more impressive when one takes into consideration how great Curry has been over the years. But currently, he is showing the world that he has a lot left to contribute to the sport of basketball. People have been shocked to see how well he has been shooting the ball. One former sharpshooter couldn't believe how well Curry has been doing.
ADVERTISEMENT
Article continues below this ad
Reggie Miller talks Steph Curry
Basketball Hall of Famer Reggie Miller was a guest on the Dan Patrick Show. Patrick asked him about Stephen Curry and his current form. Miller was at a loss for words, given the way Steph Curry has played this season. His shooting has been absolutely incredible. Miller, who himself was one of the best shooters in NBA history during his career, could not believe how well Curry has been able to make difficult shots look easy.
ADVERTISEMENT
Article continues below this ad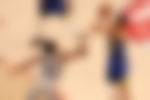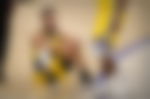 Miller said, "I'm surprised and amazed, that's what I'm going to say. And this is coming from a guy who I felt had seen everything… The degree of difficulty in time and score when he's making some of these shots, it's sometimes head-scratching. For a guy who put a lot of time and effort into my craft… shooting different shots from different locations, being off-balance… I know how difficult it can be."
Curry belongs in the MVP conversation
Miller added that because he himself was also a fantastic shooter who put in the hard work to get better, he understands better than most how impressive Curry has been. His accuracy and conversion rate are absolutely spectacular, and few can come close to matching Curry in that regard. While he doesn't think Curry should be the MVP this season, he does believe that he belongs in that conversation.
Miller added, "He has made it look like he's shooting a free throw. And that's what makes people like myself somewhat amazed because I know how difficult it is. So I am amazed, and people ask me about MVP. He won't win the MVP, but in my opinion, he should be in the top three for what he has done, and what Golden State has done."
ADVERTISEMENT
Article continues below this ad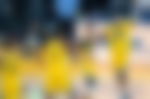 Can Stephen Curry lead the Golden State Warriors to the playoffs? Currently, the Warriors occupy the eighth seed in the playoffs. If things stay the same, they will be facing the Los Angeles Lakers in the first play-in game. If they fail to win that game, they get another chance against the winner of the 9th vs 10th seed play-in game.
ADVERTISEMENT
Article continues below this ad