Heated Debate Erupts on Live TV as Millionaire Analyst Goes Ballistic Over GOAT Debate Changes Post Warriors' Dream Season: "Stephen Curry Is the Greatest Shooter. But What Is Kevin Durant? Chopped Liver?"
Published 05/31/2022, 2:13 AM EDT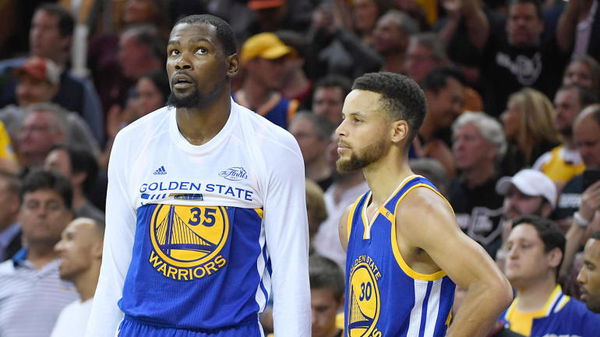 Golden State Warriors once again paved their way to the NBA Finals, avoiding all the roadblocks along the way. This is their sixth appearance in the finals in eight years, a feat only three other teams have accomplished. The Warriors advanced to the final test of greatness owing to Stephen Curry and Klay Thompson's deadly combination, Jordan Poole's sudden emergence as a star, and Draymond Green's swiss-army knife game.
ADVERTISEMENT
Article continues below this ad
Kevin Durant, however, has been chastised for leaving the Dubs to try to reinvent his legacy with the Brooklyn Nets, in the midst of the Warriors' jubilation. Many feel that if Curry lands another championship in the Bay Area, he would surpass Durant on the all-time list.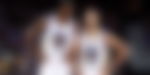 However, Stephen A. Smith does not believe that the addition of another ring to Curry's trophy haul will make him a superior player to Durant. On one of the most recent episodes of the NBA countdown, the seasoned broadcaster voiced his thoughts on the matter.
ADVERTISEMENT
Article continues below this ad
Stephen A. is eager to give Curry the credit he deserves. However, when Kevin Durant was introduced into the mix, the acclaimed journalist couldn't sit quietly.
"He (Curry) has already surpassed him in terms of resume. I'm talking about individual ability…he's not Kevin Durant. We have to stop this nonsense! It has to stop! It has to stop right now! Listen, Steph Curry's the greatest shooter we've ever seen. But what is Kevin Durant? Chopped liver? He's 6'11" with a 7'6″ wingspan."
Stephen A. also threw some shade at Durant himself over his decision to leave Stephen Curry and join forces with Kyrie Irving. "Now I understand he made a big mistake…big mistake. You don't leave Steph Curry for Kyrie Irving. You don't do that. But this is Kevin Durant, one of the greatest offensive players this game has ever seen." 
This was the second time Stephen A. Smith criticized Durant for joining forces with Kyrie Irving.
Stephen A. Smith: KD will be remembered as the dude who left Stephen Curry for Irving
Kevin Durant's choice to abandon Oklahoma City for a 73-win Warriors squad will always be a source of friction among both sets of fans. However, according to Stephen A. Smith, Durant's choosing to leave Golden State after winning two championships may come back to bite him.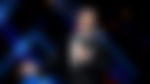 While Stephen A. Smith is more than eager to give Kevin Durant his flowers, he did not hold back in making an astounding assertion about Durant's legacy.
On one of the recent episodes of First Take, Stephen A. Smith stated, "It's not that he left Golden State, it's what he left Golden State for."
"If the Golden State Warriors advance to the finals… unfortunately and totally unfair to him, people will remember [Durant] more as being the dude who left Steph Curry for Kyrie Irving than they'll remember the championships. Because that's how idiotic that move appears to be as of right now because of how unreliable Kyrie Irving has been," he added. 
WATCH THIS STORY: How Underrated Investor Kevin Durant made millions off the NBA Court
ADVERTISEMENT
Article continues below this ad
When Curry and Durant were fit, they intimidated defenders to the point that a deadly sharpshooter like Klay Thompson could go unnoticed. When the Dubs were referred to be a "Super Team," Curry and Durant were the main reasons.
Their chemistry was second to none. Curry and Durant developed a connection that enabled them to read each other's minds. It was evident during the ball games. The other appeared to sense when one needed to be greedy. The other appeared to detect it when one was preparing for a spectacular scoring run.
ADVERTISEMENT
Article continues below this ad
If the Warriors win the NBA championship, fans will be more likely than ever to recognize the superiority of these two talked-about superstars. However, if the Warriors win a championship and the Nets do not in the ensuing seasons, the narrative that Stephen A. mentioned above regarding Durant will undoubtedly propagate.