'Heaven's MVP': Relive How Michael Jordan and Shaquille O'Neal Paid their Respects to Kobe Bryant
Published 02/24/2021, 10:26 AM EST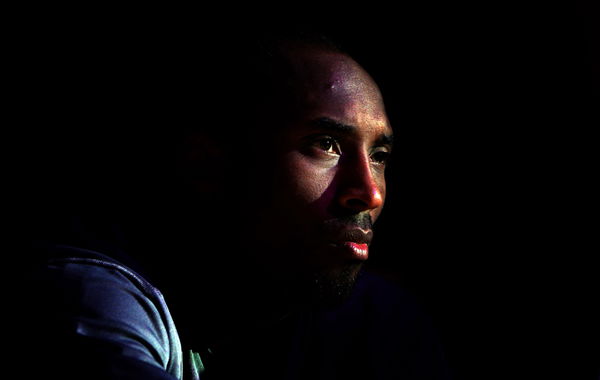 ---
---
Time flies by, and we've now approached a year since the Staples Center hosted 'A Celebration of Life for Kobe and Gianna Bryant.' Kobe Bryant and his daughter Gianna passed away on January 26, 2020, and his family and friends organized a beautiful memorial ceremony a month later on February 24. 
ADVERTISEMENT
Article continues below this ad
The ceremony welcomed Kobe's grieving friends and family to join together and celebrate his great life that came to an end through a horrific helicopter crash.
Uncontrollable tears were shed on that day, and two tributes stood out amongst all: one made by Kobe's idol Michael Jordan, and the other from his greatest teammate Shaquille O'Neal. 
ADVERTISEMENT
Article continues below this ad
Jordan and O'Neal had an immeasurable impact on Kobe's life, both on and off the court. The late Lakers legend never grew tired of mentioning how vital MJ and Shaq were in his life wherever he went. 
But on February 24, two of the greatest players the NBA had seen, stepped on the dais to deliver their eulogies for a friend who left behind a towering legacy as a human being. 
Michael Jordan's emotional tribute to Kobe Bryant
As soon as Jordan took control of the mic, he couldn't help but shed tears when talking about his brother. "Kobe left nothing in the tank, he left it all on the floor," Jordan expressed.
The Chicago Bulls icon continued to go on with his speech with tears rolling down his eyes and it made everyone who was watching it get emotional. Such were the powerful words that he used to describe Kobe Bryant.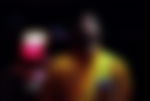 "Everyone always wanted to talk about the comparisons between he and I. I just wanted to talk about Kobe," Jordan said. He also referred to Kobe as his little brother who always kept getting into his stuff and described how their relationship blossomed with a relative example.
"It was a nuisance if I can say that word, but that nuisance turned into love over a period of time just because of the admiration that they have for you as big brothers big sisters, the questions they're wanting to know every little detail about life that they were about to embark."
Michael Jordan had seen several players come and make a mark in the NBA, but what stood out about Kobe Bryant was his genuine passion for the game. It was something that MJ found in himself an athlete and was surprised to find the same level of hunger in Kobe. 
Jordan then shared a few memorable anecdotes about Kobe Bryant before going on to utter a phrase that became synonymous with every die-hard fan of the Lakers legend. "When Kobe Bryant died, a piece of me died."
Shaquille O'Neal made a brief yet powerful speech
When people talk about Kobe Bryant's NBA legacy, it is hard to not bring up Shaquille O'Neal in the conversation. Though they had their ups and downs, Kobe and Shaq set them aside and developed a thick bond on and off the court.
When Shaquille O'Neal was called up to the podium to render his tribute, the four-time NBA champion expressed his disbelief about the whole ceremony. Just like every other person, he was unable to take in the news of Kobe's death. 
ADVERTISEMENT
Article continues below this ad
Though O'Neal entertained the audience with a bit of humor about Kobe here and there, the sadness on his face just couldn't be erased. Furthermore, O'Neal cited The Beatles' John Lennon and Paul McCartney as examples of great duos when talking about the complex relationship he shared with Kobe. 
"The day Kobe gained my respect was when the guys were complaining: 'Shaq, Kobe's not passing the ball.' I said I'll talk to him and I said: 'Kobe, there's no I in team.' Kobe said 'I know but there's a me in that mo****fu****.'"
ADVERTISEMENT
Article continues below this ad
O'Neal was visibly distraught when delivering the speech, unable to express his wailing emotions in front of the crowd at the Staples Center. He beautifully ended his tribute by calling Kobe Bryant the "heaven's MVP," after which he received a standing ovation. 
Enjoyed reading this article? Download our exclusive app to get 24x7 coverage, latest memes and social media banter. Click here to download.