'Help the Organization Get Better': Kelly Oubre Jr. Talks About How He Can Help the New York Knicks
Published 07/23/2021, 7:51 AM EDT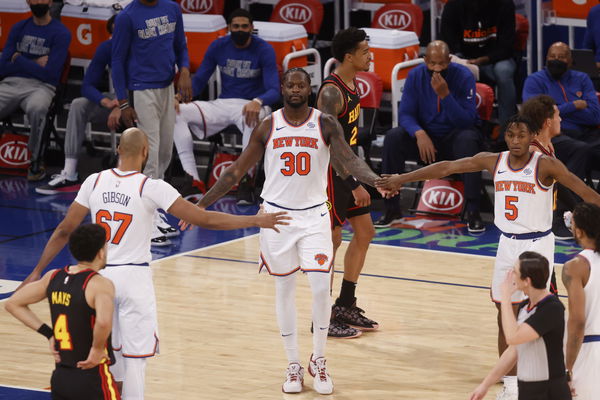 ---
---
Golden State Warriors will look to bounce back in the 2021-22 season as Klay Thompson is back. Klay along with Stephen Curry and Draymond Green have already won a championship together. However, that does leave free agent, Kelly Oubre Jr out of the starting five, and the New York Knicks have emerged as a favorable destination for Oubre.
ADVERTISEMENT
Article continues below this ad
Steve Kerr made it clear that he will look for a starting 5 with Curry, Klay Thompson, Draymond, and Andrew Wiggins. This left Oubre's spot, as he would potentially be a bench player. Now, being a free agent, Kelly Oubre has his options cut out.
ADVERTISEMENT
Article continues below this ad
While on The Putback, Oubre spoke about the resurgence of the New York Knicks. He spoke about their culture and how they have built up a talented roster. In addition, he commented on what he could bring to the Knicks if he were to join them.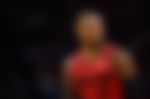 Kelly Oubre Jr on his impact on the Knicks
Kelly Oubre Jr stated that he can not speak for the future. However, he also said that he would want to go to an organization that plays scrappy defense and open floor offense. The host pointed out saying that that sounded a lot like the New York Knicks and that is when Oubre spoke about what he can contribute to that team.
Kelly Oubre Jr said that he would want to come in and make the team better. His aim is to have an organization that he can call home and it grows in the right direction. Oubre wants to compete for a championship and he believes he can elevate the Knicks to that point.
He said, "To come in and to help help the organization get better. They've already started, the uphill trajectory of what they're trying to get to with this past year, having a great season and balling out, RJ coming into his own, everybody really coming into their own, and making a family unit. That was pretty much the biggest thing, and that is why I feel like Tom Thibodeau had a very big part in that."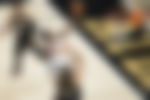 He further said that when they first played, the Knicks played very physical defense. Oubre said that they played physically and would stop the Warriors from attacking the rim. Consequently, the Knicks were running down the floor and getting into the lane. Oubre said that if one team is willing to play physically, and the other is not, then one team has the advantage.
Can Kelly Oubre Jr be a good fit for the New York Knicks?
The Knicks are a team that has the most cap space and can add multiple stars to their team. However, is Kelly Oubre a good fit?
Oubre is a reliable two-way player in the league. In addition, he is also a good shooter. He didn't have a great season from deep this season as he shot just 31%. However, the previous season, he averaged 18 points on 35% from the three-point.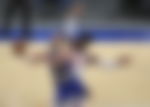 Oubre is also a physical player in the league. He plays scrappy defense and has that fire in him to lock up a player as a defender. Oubre takes pride in his defense and is also freakishly athletic. He can dunk and get to the lane at ease with his physical capabilities.
ADVERTISEMENT
Article continues below this ad
Moreover, he would also add diversity to the Knicks roster as he is a lefty. He would be the third left-hand shooter with RJ Barrett and Julius Randle. In addition, he fits with Tim Thibodeau's system very well with his physical approach to the game.
However, the Knicks will have to give up Bullock who was great from three this season. He shot 41% from deep this season for the Knicks. It is likely that they will not let Bullock go this off-season. Hence, signing Kelly Oubre Jr seems a little difficult for the Knicks at the moment.
ADVERTISEMENT
Article continues below this ad
Would you lie to see Kelly Oubre Jr with the Knicks next season?
WATCH THIS STORY-  Damian Lillard, Ben Simmons & Other NBA Players Who Will Be Trending During Trade Talks