NBA Basketball News: 'Here Because of Him' – Joel Embiid Credits Kobe Bryant For His Love of Basketball
Published 05/10/2021, 3:47 AM EDT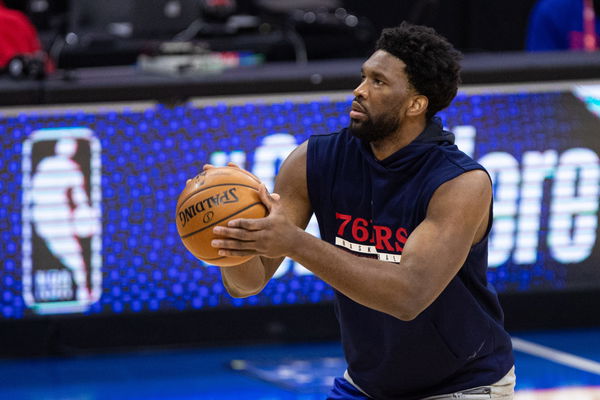 ---
---
Joel Embiid is one of the best players in the NBA today. In just a matter of years, Embiid has elevated his game to an extreme level, becoming a multiple-time All-Star. Currently, Embiid is one of the front-runners for MVP. His development under new 76ers' coach Doc Rivers has been remarkable. Embiid is now a star in the league, and he credits his stardom to NBA legend Kobe Bryant for his admiration and passion for the game.
ADVERTISEMENT
Article continues below this ad
Kobe Bryant inspired Joel Embiid
Philadelphia 76ers star Joel Embiid spoke to SixersWire recently. Embiid revealed that Los Angeles Lakers star Kobe Bryant caught his attention. He paid attention to the 2010 NBA Finals when the Lakers took on the Boston Celtics. Kobe Bryant was truly spectacular during that series, as he led the Lakers to victory. Embiid said that Kobe became his favorite player and was a major inspiration to him to pursue basketball.
ADVERTISEMENT
Article continues below this ad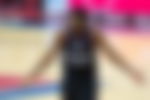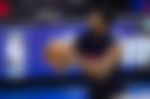 Embiid said, "I was about 13 or something like that. It was the finals against Boston and it was my first time watching NBA basketball and it happened to be on the Lakers. All I kept hearing was Kobe and they won that year. That was the first time I watched and that was also when I fell in love with basketball, and that's why he became my favorite player. I will say that I'm probably here because of him."
ADVERTISEMENT
Article continues below this ad
Kobe was spectacular during his career
When Kobe joined the league in 1996, the Lakers saw great value in him, trading for him with the Hornets in his rookie year. Within four years of joining the league, Bryant won his first NBA championship. He went on to win two more with Shaquille O'Neal as his partner. Bryant then won two more NBA titles in 2009 and 2010 with Pau Gasol, bringing his count to five NBA titles.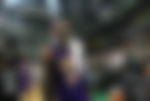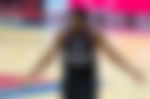 ADVERTISEMENT
Article continues below this ad
Joel Embiid is hoping to win his first NBA championship this season. The Philadelphia 76ers are one of the best teams in the league currently, and occupy the first seed in the Eastern Conference. However, competition in the East is tough, with the Brooklyn Nets and their incredible 'big three' of James Harden, Kyrie Irving, and Kevin Durant. Also, they cannot take the Milwaukee Bucks and reigning MVP Giannis Antetokounmpo lightly.