Here's How Knicks' Derrick Rose Finished Ahead of LeBron James, Kawhi Leonard, and James Harden in MVP Voting
Published 06/09/2021, 1:38 AM EDT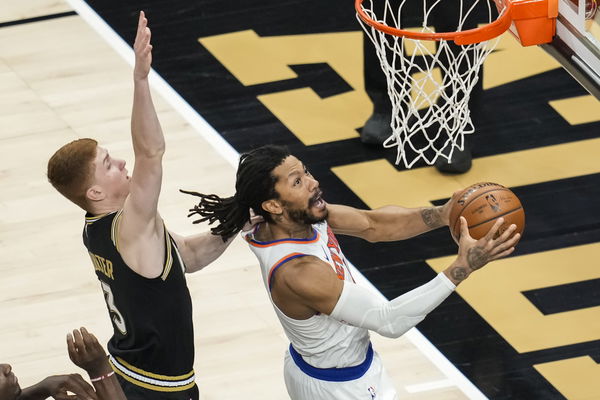 ---
---
Denver Nuggets Nikola Jokic finally received his much-deserved MVP award this season. Most players on the list of MVP contenders didn't come off as surprising, such as Stephen Curry, Joel Embiid, and Giannis Antetokounmpo. But how did Derrick Rose make it to the list? The New York Knicks veteran landed ahead of even LeBron James, James Harden, and Kawhi Leonard in the MVP awaiting.
ADVERTISEMENT
Article continues below this ad
Derrick Rose ahead of LeBron James and Kawhi Leonard?
Nikola Jokic got 91 of the 100 first-place votes from the media, Curry had 5, Chris Paul had 2, and Giannis, Embiid, and Rose picked up 1. However, Tim Reynolds of the Associated Press made everyone's doubts clear about the one vote that Rose received.
ADVERTISEMENT
Article continues below this ad
As per him, that vote for Derrick Rose was a consensus fan vote and did not come from the media. This is something that has been included in the voting process since 2010. Rose averaged 14.7 points, 4.2 assists, 2.6 rebounds in the 2020-21 season and was declared MVP last in 2011. In fact, he was the youngest player to achieve this feat back when he was 22-years-old.
Jokic wins, Embiid 2nd, Curry 3rd.

Derrick Rose got an MVP first-place vote. League source tells AP it was not from media; it was the consensus fan vote.

And LeBron James' streak continues: 18 years with at least one MVP vote.

— Tim Reynolds (@ByTimReynolds) June 8, 2021
Rose wasn't the only one on the New York Knicks team who received some from love. Julius Randle, who is the Most Improved Player, earned a couple of third, fourth, and fifth place votes as well.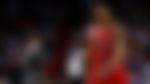 Rose made an impact on the Knicks
ADVERTISEMENT
Article continues below this ad
This season, the Knicks stunned everyone by making it to the playoffs for the first time since 2013 and landed the fourth seed in the Eastern Conference. Their success can be credited to coach Tom Thibodeau's arrival, along with Julius Randle's stellar performances along with them acquiring Derrick Rose mid-season.
The veteran player became a mentor to the young players on the team. The patience and finishing he brings to the game can only come from the 11-year experience that he has in the league. Undoubtedly, he was a stepping stone in how far the Knicks came this season.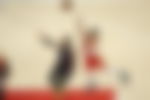 Although they did not get past the first round against the Atlanta Hawks, the support the Knicks fans got was tremendous. It was something that was never seen before. The Knicks' run this year begs the question – if Rose stays longer, how much further can the Knicks go?
ADVERTISEMENT
Article continues below this ad
WATCH THIS STORY: When a Retired Michael Jordan Schooled an Arrogant Chicago Bulls Rookie