"He's a F*cking Legend, I Got Nothing but Respect": Despite Calling Out Charles Barkley, Kevin Durant Opens Up on Joining His Suns
Published 03/18/2023, 4:17 PM EDT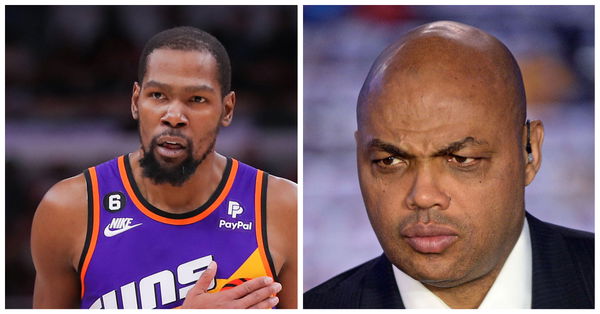 Every NBA fan knows that Kevin Durant and Charles Barkley are two individuals who don't get along very well. The clash between the two was prompted by Barkley using his platform as an analyst to criticize Durant forming superteams to win championships. KD also retaliated against the veteran analyst by calling out his record in the league. Things quickly turned ugly when they started going back and forth. However, Kevin Durant recently had some nice things to say about Charles Barkley while revisiting the issue once again.
Barkley is a respected NBA legend who transitioned into a career in sports television. He is known yo keep things real with his opinions on games and individual players. However, sometimes things tend to go south because of the 1993 MVP's hot takes while calling people out. Quite surprisingly, after their tacit beef, Kevin Durant recently applauded Barkley, giving him his flowers for his contributions to the Phoenix Suns.
Kevin Durant shows respect to Charles Barkley for his stint in Phoenix
ADVERTISEMENT
Article continues below this ad
KD sat down for a recent episode of The ETCs where he discussed the issues he has with the NBA veteran, among other topics. The 2x NBA Champion called the criticism from Barkley "corny". Going ahead on the same topic, Durant said that the former 76ers star has a different worldview than him. But he doesn't appreciate his attempt to undermine his achievements in the league.
However, Durant did agree that Barkley holds a high stature in the history of the NBA as a Phoenix Suns legend. The recently signed Suns superstar added, "He's a f*cking legend who I got nothing but respect for".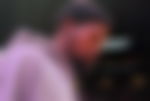 The 13x NBA All-Star admitted that he looks up to Barkley despite everything that goes on involving the two. KD further added that, "I'll look up and I'm gonna play with pride knowing that he [Barkley] put blood, sweat, and tears into this [Phoenix Suns] organization."
KD recently moved to the Phoenix Suns from the Brooklyn Nets in a highly talked about trade. Barkley is a legend for the Suns, having played for the franchise from 1992-1996.
So even though things are not cordial between the two greats of the game, at least there is respect being shown from one side. Barkley has also complimented Durant in the past when he said that KD is "a great player" and a "good guy".
In the same episode, Durant also called out the NBA veteran for his biased opinion and criticism regarding him being a bus driver.
ADVERTISEMENT
Article continues below this ad
"I don't really f**k with your approach"
After Barkley dropped the "Bus Driver/Bus Rider" analogy, KD decided to call out the 11x NBA All-Star on his comments. The Suns' superstar said, "That ain't got nothing to do with how he is as an analyst. I don't agree with how he approaches the game as a Hall of Famer. His game as an analyst, I don't really f**k with your approach. That's my opinion on you just like your opinion on us."
ADVERTISEMENT
Article continues below this ad
With the two showing no signs of going easy any time soon, we can only hope that this feud never escalates to a point where it gets uglier.
Watch This Story: Complete history of Kevin Durant-Charles Barkley feud after the Nets star called the 76ers legend a clown
Edited By: Satagni Sikder