'He's a Little Bit Older': Nikola Jokic Trolls LeBron James While Addressing Comparisons with Lakers Superstar
Published 02/04/2021, 12:15 PM EST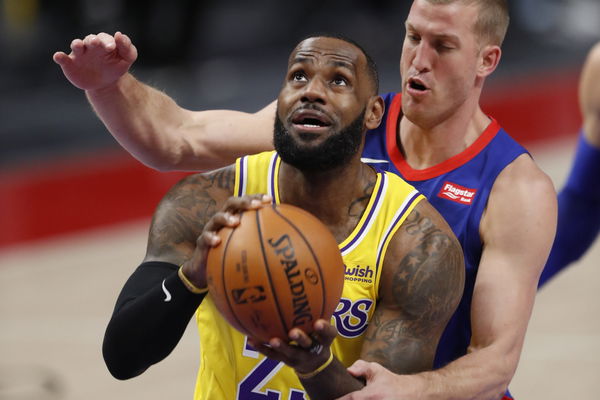 ---
---
While the Eastern Conference's top position remains stagnant with the Philadelphia 76ers maintaining their form, the same can't be said about the West. There is a constant tussle for the first standing among the LA Clippers, Utah Jazz, and Lakers. However, one more team is trying to add their name to that race, that is the Denver Nuggets. In fact, the Nuggets and Lakers are about to lock horns in their next match and all everyone can think about is the LeBron James and Nikola Jokic face-off.
ADVERTISEMENT
Article continues below this ad
Nikola Jokic jokes around about comparison with LeBron James
Even though LeBron James has been in the league for longer than Jokic, a lot of people see a glimpse of the veteran in the young star. Although nobody has ever confronted Nikola Jokic about it until now. In an interview, Jokic was asked if he sees what others do.
ADVERTISEMENT
Article continues below this ad
"The speed is there. We are the same athletic wise," he stated. But Jokic couldn't help but poke some fun at this and said, "I don't know if he can jump as high as me, but we are kinda similar. And quickness, you know, he's a little bit older, I don't know if he can keep up the speed with me."
He laughed and then said, "I'm joking. I mean…guys, he's the best player in the league, he's a guy who's been doing this for a long time, [he] affects the game in every possible way." Further answering the question, he replied. "There is some kind of similarities with how we affect our teammates, I think."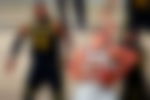 Lakers vs Nuggets showdown
The Los Angeles Lakers and Denver Nuggets met each other last season in the conference Finals. The Nuggets were that underdog team that impressed everyone by overcoming 3-1 deficit twice in the same season. And one being against a team that was expected to meet the Lakers in the Conference finals, the LA Clippers.
And now, the two teams led by James and Jokic are going to be at each other's throats in their next matchup. James and Jokic might be alike, but it all depends on how their supporting cast does when playing one another.
ADVERTISEMENT
Article continues below this ad
The Nuggets are right behind the Lakers in the table, only time will tell whether they can catch up to them. However, which of the two stars will outshine the other in this matchup according to you?
Read also – LeBron James Loves Taco Tuesday
ADVERTISEMENT
Article continues below this ad