'He's Aiming for Kareem's Scoring Record': Lakers Legend Sheds Light on LeBron James' Longevity
Published 12/30/2020, 11:51 AM EST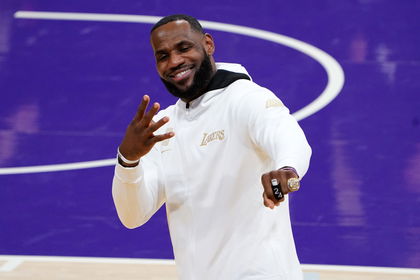 ---
---
After winning an NBA Championship, the LA Lakers had a very productive offseason. They added a new supporting cast to improve their chances for a repeat. But most importantly, they locked in their superstars, LeBron James and Anthony Davis, on long-term deals.
ADVERTISEMENT
Article continues below this ad
By the time LBJ's current deal expires, he will be 38 years old. Many are wondering what will be the next step for King James once he becomes an unrestricted free agent again.
Lakers legend Michael Cooper shares his thoughts on the future of LeBron James
ADVERTISEMENT
Article continues below this ad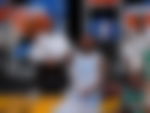 5-time NBA champion and Lakers legend Michael Cooper recently spoke to Lakers Daily. During the interview, he gave his thoughts on the insane longevity of LeBron.
"It shows you a person that takes care of his body and believes in his craft, and the kind of money that LeBron is making he has the ability to do that, but this is why LeBron signed that contract [laughs]. This is just me. This is not the Lakers or anything, this is just my belief."
Playing in the league for as long as LeBron has takes a huge toll on the body. Despite that, we have rarely seen LeBron be out for a long duration in his career.
"There are so many things that man has accomplished that I think with the way he takes care of himself, he's aiming for two things. One, he's aiming for Kareem's scoring record, and I think he's on pace for that, and in today's game, that's doable for him because he doesn't have to play big, big minutes, and all he has to do is average about 20-25 a game, which is doable.
"Because there will be nights where he'll get that 40 or 50. He can get those big numbers because he takes good care of himself."
Breaking Kareem's record might be a target for LBJ. But what Cooper truly believes is that James wants to play for a year or two with his son Bronny in the league.
"But the most important one, and I really do believe this in my heart, LeBron James wants to be the first father-son duo in the NBA because his son will get into the NBA, and LeBron wants to be around for that."
ADVERTISEMENT
Article continues below this ad
Can NBA fans one day see LeBron and Bronny playing together?
As of now, Bronny is 16 years old, but by the time LeBron's current deal expires, he will be 18-years-old. It means he will be eligible to feature in that year's draft class. Although right now, this all but a desire, one can never rule out this possibility.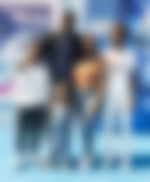 Currently, James and the Lakers are eyeing for a back-to-back NBA title. They have had a bittersweet start to the season, winning two and losing two. Can they get back on winning track soon? That remains the biggest question for fans.
ADVERTISEMENT
Article continues below this ad