'He's More Gifted': Steve Kerr Believes Kevin Durant Deserves to Be on a Higher Pedestal Than Michael Jordan
Published 06/23/2021, 1:30 PM EDT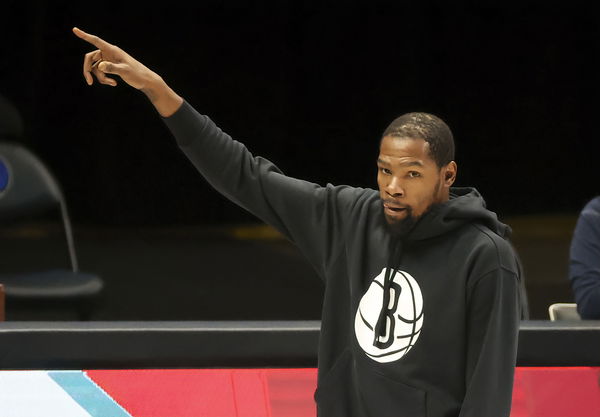 ---
---
There is no skill that is more celebrated in the NBA more than a scorer. Whichever player is able to put up more points on the scoreboard always makes his way to the list of best players in the league And when the question pops up, that who is the best scorer the NBA has ever seen, the answer is always very simple: Michael Jordan. However, it seems like something has changed this season and the name Kevin Durant is becoming the popular take to that question.
ADVERTISEMENT
Article continues below this ad
What stopped everyone from labeling Kevin Durant as the best?
There was a point when calling KD the best would have been considered blasphemous, but not anymore. After his incredible series against the Milwaukee Bucks, KD has been able to normalize this opinion.
ADVERTISEMENT
Article continues below this ad
Despite major injuries to his teammates James Harden and Kyrie Irving, he was able to keep the Brooklyn Nets fighting to get a ticket to the Conference Finals. Although they lost, everybody left with respect for him.
The biggest reason fans have doubted KD in the past because of the accusation that Durant has a tendency to only join super teams. The narrative was that if it wasn't for the help he got, he wouldn't have had the two championships that he does now. However, the way he carried a weak roster this far has helped him get the recognition that he deserves.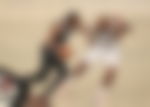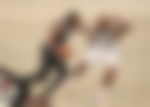 Isn't being called "more gifted" than Michael Jordan too far-fetched?
While his comparisons to LeBron James only rose, his former coach Steve Kerr took it one step ahead. Kerr has not only played a role in helping the Chicago Bulls build their dynasty with Michael Jordan, but he was also the Golden State Warriors coach during their three titles with Durant and Steph Curry.
With the Olympics coming up, Kerr will be the head coach of Team USA that Kevin Durant will be a part of as well. And when asked about KD, Kerr had the most extraordinary viewpoint. He said, "He just showed he's the most talented basketball player on earth, if not of all-time. Honestly. He's just so gifted. I loved coaching him, and I'm looking forward to doing so again." This statement came as a shock to all those who heard it. Kerr said, "And I think he's (Durant) more gifted, I really do. And that's saying something, but Kevin is a different, an entirely different breed. I mean, 6-(foot)-11 with guard skills, unlimited 3-point range, passing, shot-blocking at the rim. It's just stunning."
ADVERTISEMENT
Article continues below this ad
This is a very bold statement. Jordan is the measuring bar of greatness and for Kerr to say this is a controversy in itself. But let's keep in mind that Durant might come anywhere near MJ's skills but the GOAT's work ethic and mentality are one that can't be touched.
WATCH THIS STORY: Brooklyn Nets vs Milwaukee Bucks Game 7 WCSF Highlights
ADVERTISEMENT
Article continues below this ad
Trending Stories