'He's Not a Hater': Blazers' CJ McCollum Reveals What Makes Damian Lillard Special
Published 01/29/2021, 4:00 PM EST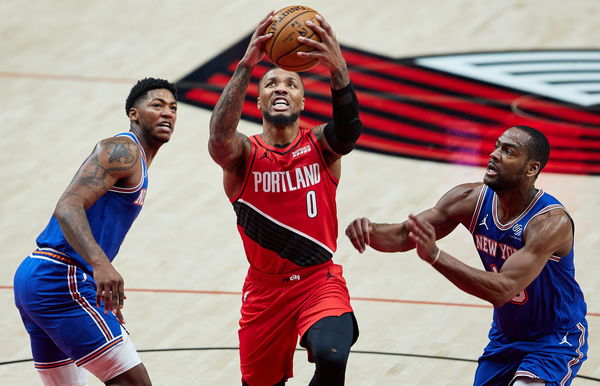 ---
---
The Portland Trail Blazers have arguably one of the strongest back courts in the NBA. With Damian Lillard and CJ McCollum, the team looks like an unstoppable force in the offense.
ADVERTISEMENT
Article continues below this ad
McCollum recently made an appearance at the 'Let's Get Technical' podcast. When asked how it is like to play Lillard, the 29-year-old was full of praises for his compatriot.
He said, "Dame is really solid and like it's what you see is what you get, he is authentic, he gonna tell you the truth. He blunt, but he's also just like a good teammate. He's not a hater. And like in this league, you got a lot of haters out there, teammates. It could be other teams, like they don't want to see you succeed."
ADVERTISEMENT
Article continues below this ad
CJ also opened up about how supportive Lillard has been for his teammates. "I think for him, it's just more about empowering people empowering you to not just take shots to be a leader to do certain things. He's not trying to step on your toes out there and, like, take over a shower. He know like, who he is, he's comfortable with who he is, as a player."
He also shared an interesting story of how he knew Lillard before the NBA. "He's the type of guy that will empower you. And we get along well, and it's funny because I knew him before I got to the league. I reached out to college and we start connecting. So I broke my foot, and he broke his as well. He was kind of going back and forth about rehab and stuff. So it was authentic. It wasn't forced, a lot of times the relationship was forced."

The Blazers' guard was having a great season before suffering through a gruesome fracture in his left foot. He is now out for at least four weeks.
Can Damian Lillard lead the Blazers to a playoff spot?
The Trail Blazers were in a good run in the regular season until their center Jusuf Nurkic suffered a nasty wrist injury. The 26-year-old is one of the mainstays in the starting lineup of the team and will miss at least 23 games with an injury.
The team does have an able backup in Enes Kanter. Kanter might be a solid center defensively, but he won't contribute as much as Nurkic.
After losing Nurkic through injury, Lillard and the Blazers lost another key piece in CJ McCollum. The 29-year-old was on pace of having the best season of his career, averaging 26.7 points, 5.0 assists, and 3.9 rebounds per game.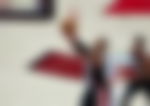 When Portland were facing off against the Atlanta Hawks, McCollum suffered a left foot fracture. Without the likes of Nurkic and McCollum, much of the offensive load will be on superstar Damian Lillard.
ADVERTISEMENT
Article continues below this ad
Lillard was in a similar position last season and was up for the challenge. In the Orlando Bubble, Lillard averaged 37.6 points, 9.6 assists and 4.3 rebounds per game while led to six wins the last eight games they played booking a spot in the playoffs.
This season Lillard is averaging 28.8 points, 7.1 assists and 4.8 rebounds per game. Despite averaging such monstrous numbers, the help hasn't been there for Lillard as Carmelo Anthony and Rodney Hood haven't been that prolific.
ADVERTISEMENT
Article continues below this ad
The Blazers are in for a rough stretch of games. If they realistically want to make the playoffs, they need their role players to start providing Lillard with some support.