'He's Not Here': Steph Curry Emotionally Reacts to Kobe Bryant Receiving the Posthumous Hall of Fame Honor
Published 05/15/2021, 8:50 PM EDT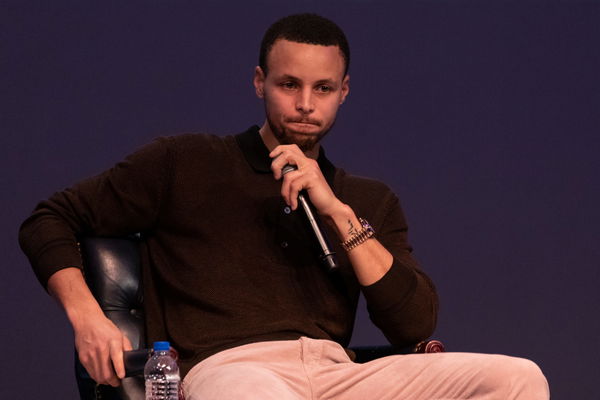 ---
---
After a long painful gap, the long-delayed Naismith Memorial Basketball Hall of Fame finally concluded. The class of 2021, headlined by the induction of Kobe Bryant, also featured the greats in Kevin Garnett, Tim Duncan, Tamika Catchings, and others.
ADVERTISEMENT
Article continues below this ad
Even as it happened for the first time that so many All-Stars together received the honor, it was KB's enshrinement that marked the show. His Highness Michael Jordan was in attendance to present the award to coach Kim Mulkey and legend Kobe Bryant. Still, it was tough to believe that the latter was not physically available to accept the biggest recognition possible.
Steph Curry reacted to the absence of Kobe Bryant
ADVERTISEMENT
Article continues below this ad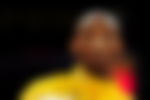 Among hundreds of NBA players who count Kobe Bryant as their idol, Warriors' Steph Curry also holds special respect for Kobe. The Lakers' downfall after Kobe's Achilles injury marked the Warriors' resurgence where they won the 2015 championship with KB still an active player.
So, Steph has fortunately spent quite a lot of time with the Mamba around and hence his reaction to the legend's HoF induction was priceless.
The 33-YO point guard emotionally expressed in a media interaction, "It's still surreal to celebrate his career and impact and measure the accomplishment and milestone of being selected for the Hall of Fame, which was a forgone conclusion. But any opportunity to go and watch a highlight or watch an interview he did, and remember where you were when watching the game, those type of moments they still mean everything. In terms of understanding the history of basketball, understanding his impact on the game."
Read Also – What are the Requirements to Become an NBA Hall of Famer?
Warriors' Champion found it hard to believe he's no more
Since it was a posthumous celebration of Kobe's greatness, his wife Vanessa and daughter Natalia were there to make the mandatory speech. 
Reacting to this, Steph detailed, "It's pretty awesome to see his wife and daughter accepting the [indiscernible] on his behalf, that means a lot to the family. Other guys KG and Tim Duncan talking about what Kobe meant to them as well. It's a testament to his impact through and through. I don't know when, if ever, it'll sink in that he's not here. But in terms of celebrating any moment, kind of go back in the past and relive those moments that he accomplished on and off the court. It always tops."
ADVERTISEMENT
Article continues below this ad
When Mamba stunned the Warriors even with an injury
Although Kobe was around for more than a decade when Steph entered the league, perhaps the Warriors' hero learned to respect KB even more after a 2013 game. On April 12, 2013, Black Mamba proved why he was given that nickname.
It was a desperate game for the Lakers who were struggling to find a playoff berth when Kobe had injured his Achilles. Still, the man insisted on his fitness coach and came back on the court to complete his free throws and help the Lakers win 118-116. 
ADVERTISEMENT
Article continues below this ad
That game goes down in the history books for revealing Kobe's mentality in front of the whole world. Since Steph was there to feel all the emotions, one can understand why he's such a huge Kobe fan.