'He's One of Us': Miami Heat Legend Hails Jimmy Butler's Leadership Quality
Published 03/28/2021, 1:52 PM EDT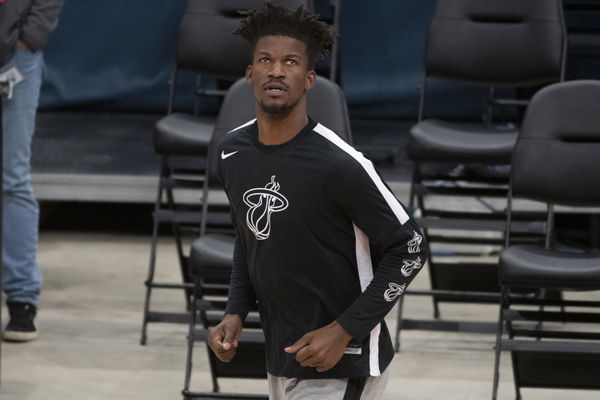 ---
---
While Udonis Haslem has not been contributing to the Miami Heat on the floor, his voice has been integral in motivating the team in the locker room. The  40-year-old has dedicated his entire NBA career to the Heat, and he's glad that the franchise is now led by a player like Jimmy Butler. 
ADVERTISEMENT
Article continues below this ad
The Miami Heat have been thriving ever since they signed Jimmy Butler in 2019. After moving away from the Philadelphia 76ers as an outcast, Butler really proved his mettle in his first season with the Heat. 
Udonis Haslem thinks a lot of people have made wrong assumptions about Jimmy Butler
ADVERTISEMENT
Article continues below this ad
A lot of people don't view Jimmy Butler as a guy who really gels with his teammates. Assumptions like these frustrate Udonis Haslem, who's been around Butler for more than a year now. 
"The first thing people think about Jimmy is that, 'oh he listens to country music, he must be weird.' Jimmy's one of us. More than anybody, he's one of us," Haslem told Matt Barnes and Stephen Jackson on their podcast.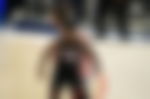 "If you get a chance to sit down with Jimmy, you'd understand Jimmy, you'd know where he comes from. Jimmy just keeps everything close to him, he ain't wide open with his friendship, he ain't got a lot of friends and I respect that and I appreciate that man," he added. 
Every Heat player could probably resonate with what Udonis Haslem said. While Butler is not an open-book, only his teammates and close friends really know what he is like on the inside. 
Haslem used an analogy to explain the leadership quality of Butler
Jimmy Butler is one of the best leaders in the NBA and that's a fact. His leadership style might be different, but he gets the job done and that's what matters. The Heat went to the NBA Finals in 2020 and much of the credit was showered on Butler for his effectiveness. 
A lot of them still doubt if Jimmy Butler is the franchise player the Miami Heat needs. He is not all flashy with his game, but make no doubt – Butler will play his heart out if the situation demands it.
"I tell people all the time. If you put a dog outside, he's gonna go around enjoying the trash can and tearing the yard up, and when you come out in the morning, your sh**'s going to be in shambles." 
ADVERTISEMENT
Article continues below this ad
"But you put him in a kennel with other dogs he's gonna make a pack. That's what he did. Came down here with us and he made a pack," Haslem lauded Butler. 
It is just incredible to see such words of praise coming from a certified veteran like Udonis Haslem. The 40-year-old also mentioned that he got close with Jimmy Butler as soon as he went for dinner with him and Dwyane Wade! 
ADVERTISEMENT
Article continues below this ad
Read Also: 'Shaquille O'Neal-Type': Mavericks Coach Praises Force of Nature Zion Williamson