High School Coach of Damian Lillard Reveals Logo Lillard Was Omnipresent Since the Beginning
Published 04/01/2021, 12:38 AM EDT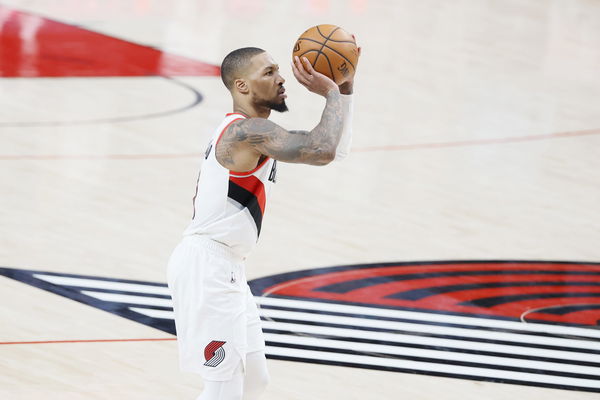 ---
---
The Blazers are on a four-game win streak right now and fighting with all their might to take that #5 position from the Nuggets. A huge credit for their resilience in the season goes to Damian Lillard and his never-say-die brand of basketball.
ADVERTISEMENT
Article continues below this ad
For around 25 games over two months, the Blazers did not have CJ McCollum or Jusuf Nurkic to help Lillard. Still, the face of the franchise did not let his guard down and ensured they collected enough wins to get into a comfortable position. Turns out that Dame has been pulling such stunts ever since he was in high school.
The greatness of Damian Lillard was visible even when he was a teenager
ADVERTISEMENT
Article continues below this ad
For his final two years at high school, the Big Game Dame represented Oakland High School and played under the coachmanship of Mr. Orlando Watkins.
He bettered his Junior record and averaged a whopping 22.4 points in his senior year. That performance carried his team to an impressive 23-9 record. Also, the deep shooter in him was very much visible even back then.
As his former coach revealed in an interview, "we had that in high school. We're playing McClymonds and we went on to go undefeated that year and win state, and Dame pulled up from right inside half court to tie the game and he had missed that same shot about a minute sooner. I looked at him like 'this game is tight; we can't be doing that. He looked back at me like 'I got this, I got this.' I'm not going to tell him don't take that shot. He was our best scorer; and he was carrying us at the time, so it was like 'hey, if it goes in, enjoy that time, so go ahead and shoot.'"
Read Also – 'Greatest Shooter to Ever Play': Blazers' Damian Lillard Gives Warriors' Stephen Curry a Huge Shoutout
When the colleges miscalculated Dame's worth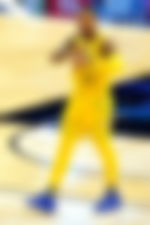 As a fresh player out of high school, Damian Lillard was surprisingly a 3-star recruit. His 6'2" height and the limited role as a facilitator were turnoffs for many college scouts. However, Dame proved everyone wrong in his freshman year and ever more so in his NBA career.
ADVERTISEMENT
Article continues below this ad
As Mr. Watkins further added, "it was just bad luck, bad timing. Dame played for an AAU with a bunch of other guards, and he was their main scorer. He wasn't facilitating, getting other people involved as much as if he was the lead guard. Trust me, if the ball was in Dame's hands then everybody knew. When we needed a basket, 'hey Dame, let's go to work.' But I think bigger colleges were looking at him like he's too small, and he's not a facilitator. So, they missed out."
Today, if it's a two-point game with under five seconds remaining, a ball possession with Dame, 40 feet away from the rim, can mean a buzzer-beater three. From the skip of a heartbeat, Logo Lillard can score a dime and turn the other nine players into an audience. 
ADVERTISEMENT
Article continues below this ad
That the Weber State and then the Blazers could comprehend it before others has helped their cause. So, it is obvious that one can not disregard Dame time because his clock is always ticking.