HILARIOUS: Fans Troll Giannis Antetokounmpo as Robot Shoots Free Throws at Tokyo Olympics 2020
Published 07/25/2021, 9:50 AM EDT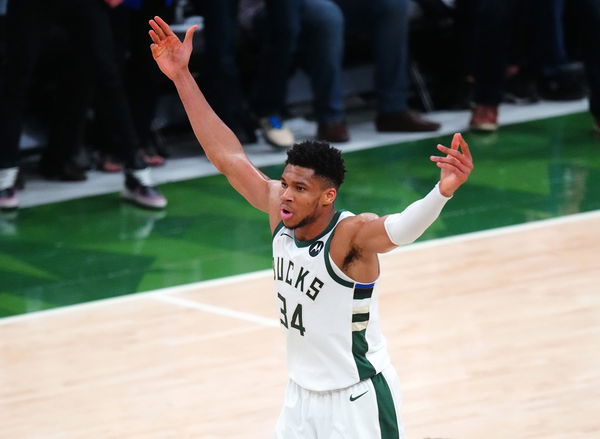 Team USA's basketball team has officially have begun their campaign in the Tokyo Olympics 2020. With a star-studded lineup led by the likes of Kevin Durant, Damian Lillard and Jayson Tatum team USA are heavy favorites to win the title.
ADVERTISEMENT
Article continues below this ad
Having won three gold medals in a row, Durant and Co. are hopeful of winning their fourth championship in a row, but their path will not by easy by any means. For their first game of the campaign, they are playing against European juggernauts France led by Rudy Gobert.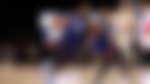 ADVERTISEMENT
Article continues below this ad
The game got off to a great start for the champions as they led the game 22-15 at the end of the first quarter. While the likes of Damian Lillard and Kevin Durant did chip in, it was Bam Adebayo who was the top scorer for the US. Ending the half with a scoreline of 45-37, team USA certainly looked in cruise control.
But the French team has made an incredible comeback in the game. With 2:00 minutes remaining in the third quarter, the French team have cut down the lead to only 2 points as their big man continue to dominate. This first match between the team USA and team France is proving to be a nail biter. Expect to see the best from both teams in the Final 12 minutes.
A unique half-time show in Tokyo Olympics 2020
NBA half-time shows generally have multiple performances. Be it a group singing an original song or dance groups performing or select fans participating in various small competitions, the half-time shows in the league have their own charm.
But for the Tokyo Olympics 2020, the host nation took a very different route. Bringing in a giant robot to the free throw line and later the three point line, the organisers are using the bot to hit picture perfect baskets.
This particular visual has certainly caught the eye of multiple fans who have had their fair share of reactions to the same.
Fans compare Giannis Antetokounmpo to giant robot at Olympics' half-time show
While the half-time show in the clash between USA and France was unique, NBA fans had their fair share of laughs regarding the robot. The robot might undoubtedly be accurate, but given how much time-taking the whole shooting process was, fans compared the bot to 2-time MVP Giannis Antetokounmpo.
I feel like I'm watching Giannis take a free throw

— Sad Celtics/Pats fan (@PlayoffJayson) July 25, 2021
ADVERTISEMENT
Article continues below this ad
ADVERTISEMENT
Article continues below this ad
Some of these reactions were too hilarious and given how many fans criticised the 'Greek Freak' for his free throw routine, it is only natural that the fans went berserk with the comparisons.