HILARIOUS: Man Who Caught Alligator in Viral Video Takes Painful Dig at Ben Simmons
Published 10/04/2021, 11:31 AM EDT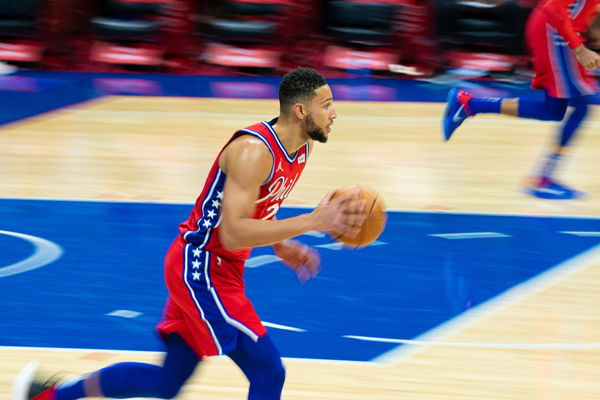 ---
---
The Philadelphia 76ers are Ben Simmons are in a very rough patch in their relationship. The latter wants to break up while the former is looking to reconcile. With no consensus as of yet, both sides are suffering. But there is also a third wheel in this relationship and that's the fans, who are hell-bent on making things worse for the two, especially Ben.
ADVERTISEMENT
Article continues below this ad
It seems like they just can't help themselves from criticizing his every move. Even when he is not a part of a situation, he is being dragged through the mud. And the most recent incident of a man trying to be a local hero, somehow managed to troll Simmons in an interview.
Ben Simmons gets mocked by NBA fan
ADVERTISEMENT
Article continues below this ad
After the Philadelphia 76ers' disappointing elimination from the playoffs last season, somebody was supposed to be held responsible for it. One day they were showing the potential of being title contenders, and the next they were out of the race entirely. Unfortunately, it was Simmons who had to take the fall.
Once the offseason began, not only did 76ers fans want the point guard shipped off, he requested a trade too. Come to think of it, everyone believed that would be Philly's first order of business in this time off. But nothing like that happened. They were unable to find the deal they wanted for him and Simmons stayed. Things only went south from here as Ben had enough and refused to report for training camp.
In the midst of all this, fans did not stop trolling Simmons and another such incident hit the headlines but an unusual one. A man in Florida found an alligator in front of his house. With a young daughter to protect, he sprung to action to defend her and the neighborhood by trying to capture him with a trash can. When he was interviewed about the incident, he clearly said, "I didn't want to be Ben Simmons."
WATCH THIS STORY: Ben Simmons, Kyle Kuzma & other NBA Players Who Have a Lot to Prove Next Season
Can the 76ers and Simmons work things out?
ADVERTISEMENT
Article continues below this ad
With all that is going on, Simmons desperately needs a fresh start. Going back to play for a team that threw him under the bus is something he is clear he doesn't want to do. In fact, when former teammates wanted to talk it out with him, he wasn't willing to do that either.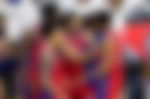 Watch This Story
The bridges are too burned to be fixed. But if Simmons doesn't return as per his contract, he will have to face major consequences for it. Although he even said that he is willing to sit out an entire season if he isn't traded, it doesn't work like that. With new twists and turns consistently popping up, we can only wait and watch. Until then, it seems like Simmons should be prepared for all this hate.
ADVERTISEMENT
Article continues below this ad