HILARIOUS: NBA Legend Shaquille O'Neal Mistakes Nikola Jokic to be Russian
Published 01/15/2021, 5:30 AM EST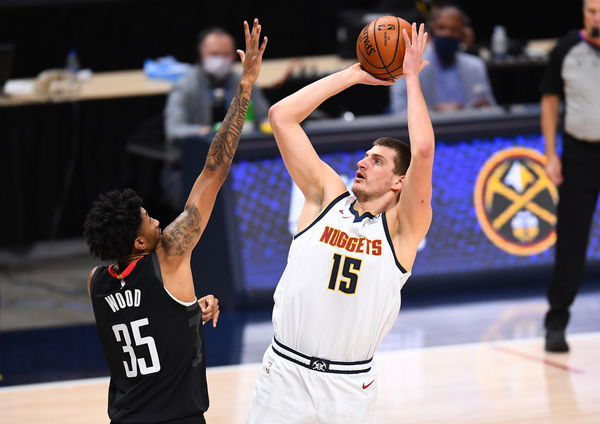 ---
---
Shaquille O'Neal was one of the greatest centers in the history of the NBA. During his storied career, Shaq won four NBA championships, including a three-peat from 2000 to 2002. Since he retired, O'Neal has been a consistent presence on the TNT panel covering the NBA, delivering hilarious moments. He has now given another such moment with Nikola Jokic.
ADVERTISEMENT
Article continues below this ad
Shaq makes a hilarious mistake
Shaq had a moment of genuine comedy tonight. After the Nuggets defeated the Golden State Warriors, Nikola Jokic spoke to the TNT panel. Shaq praised Jokic and then spoke a few words in Russian to Jokic. Jokic cleverly pointed out to him that he was Serbian and not Russian. The panel erupted into laughter, and Shaq remarked "I thought he was Russian".
ADVERTISEMENT
Article continues below this ad
O'Neal has been one of the highlights on TNT. The chemistry he has with his fellow panelists, especially with Charles Barkley, has made for some incredibly funny and entertaining moments. Shaq has shined in his post-basketball career as an NBA analyst. He delivers insightful analysis while also making the sport entertaining for fans.
Meanwhile, Jokic came off another excellent game with the Nuggets. The Serb center put up another triple-double as he led the Nuggets to victory against the Golden State Warriors. Throughout the season, Jokic has averaged a triple-double. While the Nuggets are not playing to the best of their abilities, Jokic has been their one consistent performer who always gives them a chance.
Nikola Jokic – The best big man in the NBA?
ADVERTISEMENT
Article continues below this ad
Jokic is a center that is different from any other that has been seen before. Jokic is not like Shaq, who used his power and athleticism to dominate everyone. Rather, Jokic's biggest weapon is actually his passing. He passes the ball excellently, almost better than any big man that has ever played the game. And his passing allows his teammates to play even better.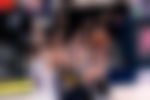 Jokic is a big man with a point guard's passing game. That is a rare combination that can prove lethal if he has the right players around him. And last year, his passing was key to the Nuggets' incredible playoff run to the Western Conference finals.
ADVERTISEMENT
Article continues below this ad
Can the Nuggets reach the Western Conference Finals again? If Jokic plays his best basketball, Denver will have a legitimate chance to once again reach the pinnacle in the playoffs.