"Hire that Man to Follow the Team": Draymond Green Fires Up from Courtside Banter as Warriors Fans Rejoice
Published 01/19/2023, 11:50 AM EST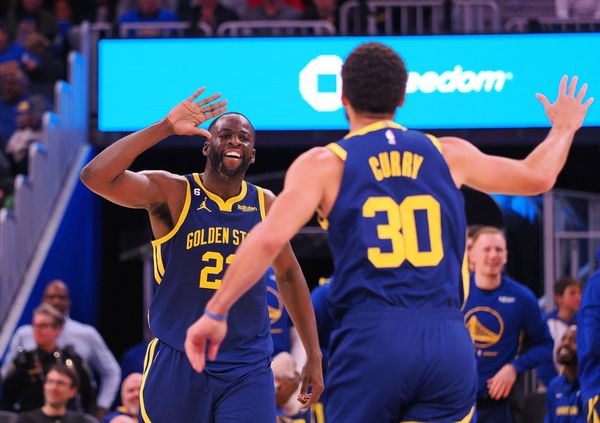 The Golden State Warriors have had a shaky season from the start. They gained momentum at the later stages of the year, but currently are still struggling to find their feet. Stephen Curry returned to the squad a week ago but couldn't live up to his standards until Monday night. The four-time NBA Champion delivered a stellar performance alongside his confidant and fellow superstar who had a different motivation than others. A motivation which was a reason for fans' excitement all around Twitter.
Draymond Green switched gears in the middle of the game because of a fan sledging the superstar. Green was ultimately happy with the encounter because it motivated him to perform better.
Twitterverse loved Draymond Green performing on the back of trash-talking fans
ADVERTISEMENT
Article continues below this ad
The Warriors are having a dodgy season, but they are surely enjoying themselves. Their win against the Washington Wizards was a testament to that. 
Green got a lot of trash-talk from a fan sitting courtside. The trash talk didn't fulfill its intent as the Warriors no. 23 went on to produce a stellar performance only to excite fans.
Here are some of the reactions
Hire that man to follow the team around

— Eric Al-Him Horst-Him (@3Horstman) January 16, 2023
Fly that fan to BOS AND CLE… first class and red carpet treatment all the way!

— Vincent Sunflower (@1853vsunflower) January 16, 2023
Can Joe Lacob bring to all the road games?!

— Ren 💍 💍 💍 💍 (@gswcowboy) January 16, 2023
In the post game interview, Green had nothing but good to say about the fan who irked him. 
"I appreciate it because I had nothing." Said Green. He further added, "I had nothing going, I couldn't find it, wasn't about to find it, and then shout out to them — there were two of them. He got me going, so I appreciate those guys."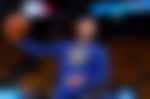 Although Green ended up with 17 points, 10 assists, and 6 rebounds, he wasn't the star of the show. Stephen Curry stole the match away from the Washington side as he dropped 41 pts. 
ADVERTISEMENT
Article continues below this ad
Stephen Curry returning from a shoulder injury could finally bring the Dubs back on track
The baby-faced assassin's injury in the middle of December 2022 was a shock to the squad, but they handled it well. They won quite a few matches without him before squandering opportunities again. Curry returned against the Suns with a loss.
Watch This Story: Stephen Curry, Klay Thompson, James Harden and Other NBA Stars Having Most Games With 10+ Three Pointers
ADVERTISEMENT
Article continues below this ad
Curry before his injury had been delivering stunning performances, and even dropped 50 pts even on a losing side. The Warriors superstar has since found his form and the Dubs would be looking to clinch a playoff position.
Edited By: Gideon Mathson