'His Dad Punched Him'- Former Coach Reveals Kobe Bryant's Attitude in High School
Published 03/30/2021, 11:56 AM EDT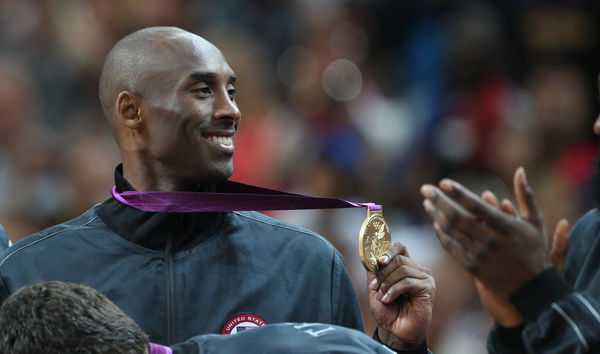 ---
---
Kobe Bryant is one of the most ferocious competitors that the game of basketball has ever seen. His work ethic is legendary and has inspired most of the modern NBA to show similar dedication to their craft. However, even that work-ethic had to be built. Kobe's father did an outstanding job of helping him create that mentality.
ADVERTISEMENT
Article continues below this ad
Keith Closs is a former NBA player and NCAA star. He was one of the coaches of a star-studded ABCD camp for high school prospects and had a team with Kobe Bryant as the biggest piece. He also had Jermaine O'Neal. Closs told a story about how Bryant refused to run sprints after a victory and was punched by his dad.
ADVERTISEMENT
Article continues below this ad
"His dad punches him in the chest. Slides him across the floor in front of a gym packed full of people, about a thousand. He knocks the wind out of Kobe. Kobe sitting there gasping for air and years coming down his cheek. He says, 'boy don't you ever disrespect your coaches and don't you ever embarrass your family like this. Your coach is right'."
Kobe was a highly touted prospect in high-school. However, he would skip college and make a straight jump to the NBA. He would return to the camp in 1997 as an NBA player and would be coaching Closs that year. Suffice to say, Kobe got his revenge by making Closs run sprints after one of their wins.
Kobe Bryant: Developing his 'Mamba Mentality'?
ADVERTISEMENT
Article continues below this ad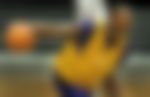 Nobody is inherently born with 'Mamba Mentality'. However, it is something that people come to build over years of repetition and practice. While Kobe may have not wanted to work as a 17-year-old in a basketball camp, he knew the work he had to put in to survive in the NBA.
ADVERTISEMENT
Article continues below this ad
Obviously, he held up his end of the bargain. A 5-time NBA Champion, 2-time Finals MVP, onetime league MVP, along with countless honors is not created by fluke. Kobe worked very hard for each of those accomplishments. While he may have resented Closs for overworking him then, it helped Kobe learn a valuable lesson.