'His Energy Met Me Before He Met Me': Former Lakers Teammate Details First Practice with Kobe Bryant
Published 05/11/2021, 8:30 AM EDT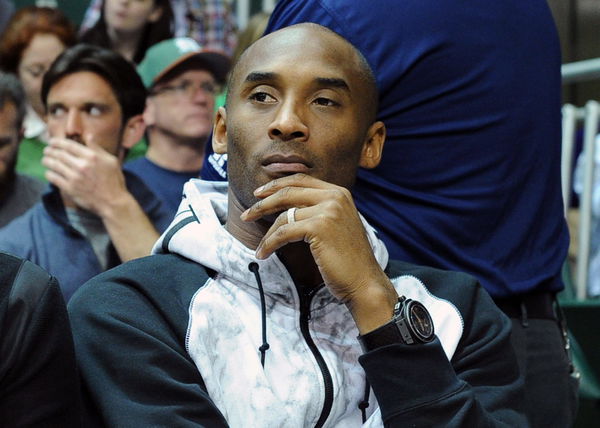 ---
---
The aura of champions speaks for them, and this is true with every star that has ever stretched to claim the GOAT title. One of these was the Lakers' Kobe Bryant. The five-time NBA champion had achieved so much that NBA rookies used to dream of sharing a space with him.
ADVERTISEMENT
Article continues below this ad
Out of hundreds of those names, Anthony Brown, a Stanford shooter, found luck and lived his dream. So what was it like for him to meet with his idol?
When a Lakers rookie felt the aura of Kobe Bryant
ADVERTISEMENT
Article continues below this ad
The Lakers were a struggling squad during the final playing years of Kobe Bryant. Back in 2015, they surprised everyone by picking Anthony Brown as their 34th pick. Unfortunately, the franchise did not see much use for the rookie and waived him after his 29 games in the iconic golden jersey. Still, that stint with Jeanie Buss's organization helped Anthony meet and learn from his idol.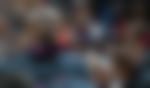 In a recent interview, the former NBA player remembered that first meeting and expressed:
"The first practice with Kobe, I remember we went to Hawaii for training camp. But we had media day in LA at the practice facility. I remember we were all sitting in the locker room and Kobe wasn't there yet. But it was like, when he came in the building, before he got to the locker room, it was like, everybody felt like he was in the building. I can't even explain it. It was like his energy met me before he met me. I'm in my seat like, 'Damn, what am I going to say to him?' Like, What's up Bean? Because I never met him before. I'm like, is he going to say, 'What's up AB?' I remember he walked in, and he said, 'What's up Rook?' I'm like damn!" 
Also recommended – Award-winning Rapper Compares Kobe Bryant to the Martial Arts Legend
How was it practicing with the Black Mamba?
ADVERTISEMENT
Article continues below this ad
Kobe Bryant was popular all around the league for his insane work ethic. Most players who knew him have expressed how he was always the first to hit the gym and last to leave it. The Black Mamba would mostly do this to influence his teammates and frighten his opponents, a strategy that did work.
The 28-YO further remembered the first training session and added, "The first practice was cool, it was intense. I had gotten to the gym 45 minutes before practice to get ready or whatever. He was already in there, getting up shots. He probably already got up hundreds of shots. He was dripping in sweat. Those early years in the league definitely helped my work ethic."
ADVERTISEMENT
Article continues below this ad
The youngster would further see the Mamba announcing his retirement and as a result, see every away game transform into a Hollywood showcase. Although he could not watch Kobe's 60-point game as a teammate, the immortal champion left a profound impact on Anthony. It's safe to say that Anthony's 3-year NBA career was worth it because he could share the court with #24.
Read also – LeBron James Shows His Kobe Bryant Fandom Ahead of Hall of Fame Ceremony