'His Realness': Lakers Assistant Coach Reveals Why Kobe Bryant Was Misinterpreted as an A**hole
Published 06/19/2021, 10:43 AM EDT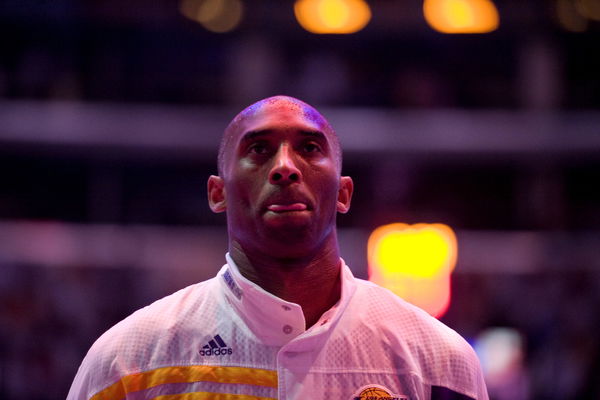 ---
---
Kobe Bryant will go down as one of the top 5 players in NBA history. The 6'6″ guard from Lower Merion High School was the 2008 MVP, a 2-time NBA Finals MVP, and a 5-time champion in his 20 years with the Purple and Gold. The Mamba was also one of the greatest clutch masters in NBA history. Bryant's ability to take over games late also led to league experts striking comparisons between him and Michael Jordan.
ADVERTISEMENT
Article continues below this ad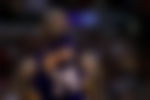 The league revered Kobe for his hunger and tenacity. These traits also saw him become the fourth highest scorer in NBA history, lead the Lakers to a 3-peat with running mate Shaquille O' Neal, win five championships, and be the face of the franchise for two decades.
ADVERTISEMENT
Article continues below this ad
Given Bryant's role in elevating the Lakers' legacy to new heights, there remains little doubt as to if the Hall of Famer is arguably the Greatest Laker in NBA history.
Kobe Bryant, a leader fueled by confrontation
The Black Mamba was never one to back down from a confrontation with his teammates. Number 24 demanded a high level of commitment and performance from his running mates, which also included the likes of Shaquille O' Neal and Pau Gasol. In this context, coach Phil Handy, part of the Lakers coaching staff, recently opened up on the All The Smoke podcast about a conversation with none other than Kobe Bryant.
Handy brought up an instance when his attitude towards the star changed based on the way Bryant approached the game. He said "His realness. His realness, man. He was misunderstood, man."
Watch This Story – From Locking Horns to Becoming Brothers – Must Watch Kobe Bryant And LeBron James Cherishable Moments.
While many criticized Bryant's ability to get along with his teammates and other members of the franchise, Handy gave his take on the matter, saying, "I asked one time, 'why you such an a**hole?' He said to me, 'Phil. man. Some of my teammates don't understand the work. I see dudes walk into practice 10 mins before practice and they leave right after. Why the f**k am I gonna pass them the basketball'?"
The above statement was also arguably the reason Bryant was labeled as a player who 'did not pass'. But in what may come as a surprise to even the most ardent Laker fans, he notched up the highest volume of assists at 6,306 for a guard in NBA history.
Imbibing the Mamba Mentality
The Mamba was known for his ruthless approach to winning, an approach which also saw him push his teammates to the limit and subject them to ridicule. But, as Handy inferred, Bryant was widely misunderstood. While his methods may have been extreme, the overall focus of winning championships never wavered.
ADVERTISEMENT
Article continues below this ad
He further added to their conversation by recalling Kobe's words. "I don't respect their work ethic. I'm in here busting my ass every day trying to perfect my craft. These dudes don't wanna work on their game. I don't trust em. So I'm not gonna pass them the basketball."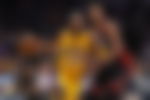 There was never a dearth of talent on any of the rosters wherever Bryant played. Kobe's running mates, in several points in his career, included Shaquille O' Neal, Pau Gasol, and Dwight Howard. And Kobe out-hustled them all.
ADVERTISEMENT
Article continues below this ad
The 5-time champion's drive and commitment were a true testament to the Mamba Mentality, a mindset that will see his legacy live on within future generations for the years to come.