'History of Getting Hurt': Charles Barkley Bashed Lakers for Poorly Handling Anthony Davis' Injury
Published 06/02/2021, 4:34 PM EDT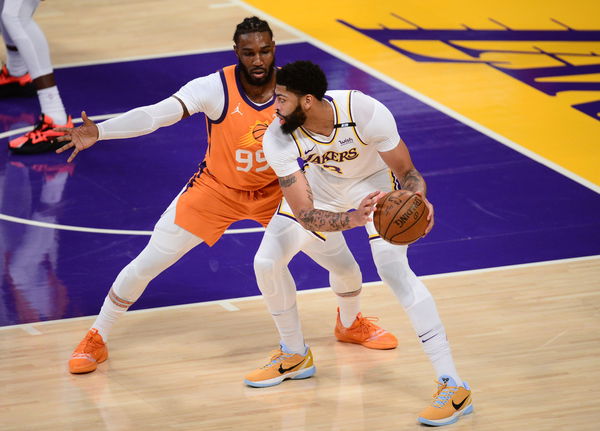 ---
---
The Los Angeles Lakers are facing off against the Phoenix Suns in the very first round of the Playoffs. This series has certainly been one of the most interesting match-ups in the first round.
After the Suns took Game 1, the defending champions looked like they were in trouble. But with the star power of LeBron James and Anthony Davis, the Lakers rallied back in the series and took a 2-1 lead.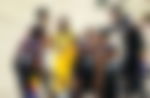 Game 4 was certainly a different story all-together. With Davis injured mid-way through the game, the Lakers struggled to find their feet and were tied in the series. Game 5 was a must-win for the champions to take control of the series.
Charles Barkley slams Lakers for abysmal handling of Anthony Davis' injury
Game 5 was certainly an abomination. With the supporting cast not stepping up, the Lakers now trail the series  3-2 courtesy of a 115-85 loss. Given Davis' recent injury, Hall of Famer Charles Barkley called out the NBA for putting too much pressure on players.
In a recent appearance at NBA on TNT Barkley said, "The NBA's going to have to make a decision about the future of the NBA. At some point these guys going to have to get some rest.
"You know, between the bubble, shortened season, quick turnaround, a lot of guys getting hurt. That's a fact."
He added, "At some point basketball is hard on your body. And if you don't have time to heal, you're going to keep getting hurt. Anthony Davis has a history of getting hurt and now it's compounded with a shorter season and now playing every other day."
While Davis did suffer from a groin strain, 'the Brow' was seen warming up with the team before the game. Barkley was certainly not the biggest fan of the way the champions handled the situation.
"I was surprised they had him warming up before the game. He should have been in l.A. Getting treatment. Why would you have him warm up and aggravate the groin (strain). I don't get that at all. That makes zero sense."
Given how the Lakers performed in Game 5, it is difficult to see them go past the Phoenix Suns. Will the Lakers risk playing Davis in Game 6 or will LeBron James have to carry the champions?
ADVERTISEMENT
Article continues below this ad