Hit by $8,920,000,000 Shocker, Wife of Miami Heat Star "Fled" Her House Days After Big Shaquille O'Neal News
Published 03/14/2023, 12:23 PM EDT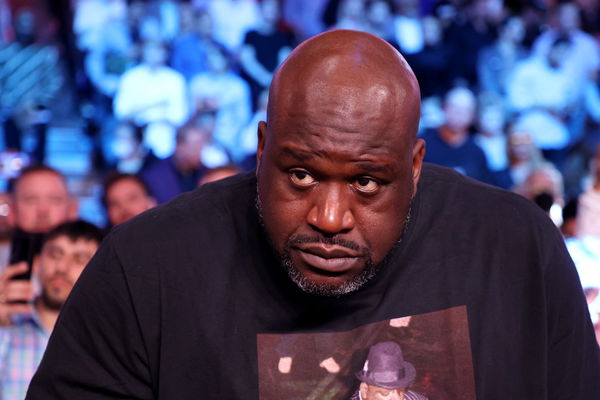 In November 2022, Crypto FTX, a popular crypto exchange platform worth $33 billion, filed for bankruptcy. Among many who suffered, the involvement of some renowned names eventually came to light. Notably, athletes like Shaquille O'Neal, Tom Brady, and Stephen Curry found themselves in the eye of the storm. Shaq, who had endorsed the company on multiple occasions, cut all ties with the digital currency platform after its bankruptcy. However, it seems the NBA legend is still suffering from Crypto FTX's huge loss.
A few days ago, The Athletic revealed several athletes refrained from being 'served' their complaint, which is mandatory for any lawsuit. Interestingly, Shaq is one of them. The 4-time NBA champion is not the only NBA athlete involved in the case. Moreover, the wife of a popular Miami Heat player has also apparently 'fled' after the Shaq saga.
Wife of Miami Heat legend tries evading legal controversy
ADVERTISEMENT
Article continues below this ad
Crypto FTX's downfall transcended industries. It seems the people associated with the company are still reeling from its effects. NBA legend Shaquille O'Neal is apparently not complying with the authorities, as he is supposed to be served. In the recent report by The Athletic, it was revealed that Shaq is "actively evading service… on a weekly basis." A court filing from the lawyers further revealed that authorities tried reaching Miami Heat legend Udonis Haslem several times at his residence.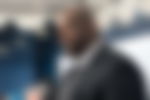 The wife of the Heat legend, Faith Rein Haslem, was served after attempts to 'flee' her residence. Haslem was eventually served through his wife, but only after what the report described to be a car pursuit between the server and Haslem's spouse. This comes days after news broke of Shaquille O'Neal's situation and that the company is still missing $8.9 billion in customer funding.
Interestingly, the lawsuit defenders have hired private investigators to keep a check on Shaq and the others involved. According to the court filing, lawyers will press the court for a show cause order. In this scenario, the Los Angeles Lakers legend will have to show up.
Other athletes also evaded service
ADVERTISEMENT
Article continues below this ad
Shaq is not the only high-profile celebrity who is caught up in this controversy. Tennis star Naomi Osaka has evaded service thrice, according to the report.
However, her lawyer has hit back saying that the authorities might have confused her for someone else. Osaka apparently owned a Tesla according to the lawsuit defenders and this claim was shut down by Osaka's lawyer.
ADVERTISEMENT
Article continues below this ad
What are your thoughts on Shaquille O'Neal's involvement? Let us know in the comments down below!
WATCH THIS STORY: Shaquille O'Neal Getting Slapped by Kevin Hart in the Head at the Super Bowl and Other Rib Tickling Moments from the Duo
Edited By: Jayant Chhabra