'Hold You Hostage': Blazers' Damian Lillard Reveals What Keeps Him from Changing Teams
Published 03/10/2021, 1:00 AM EST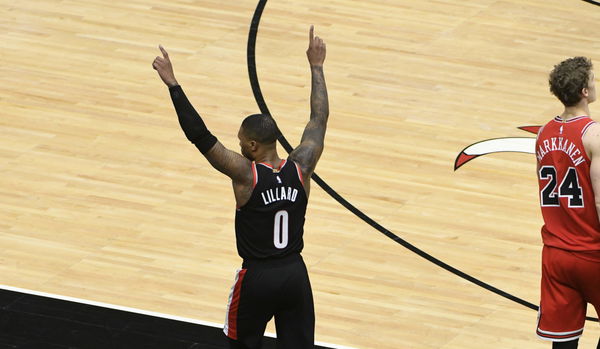 ---
---
Udonis Haslem (Heat), Tim Duncan (Spurs), Kobe Bryant (Lakers), and Stephen Curry (GSW), are the few names that come to mind when thinking of the players who spent their career with one team. However, these names have all won at least three NBA titles in their career. So what about players like Utah's John Stockton or Blazers' Damian Lillard who have none? 
ADVERTISEMENT
Article continues below this ad
While John is long retired, it is Dame who still has big hopes igniting within him. Into his ninth season, the fans of Damian Lillard are getting restless to see his side fail every other season. But nothing that can derail the man himself.
Damian Lillard and his Big Hairy Audacious Goals
ADVERTISEMENT
Article continues below this ad
The Big Dame Game is undoubtedly the best Blazer to play for the team after Clyde Drexler left the team in the mid-90s. His rookie season put aside, the star has helped the team reach the postseason every single time, and this season brings the same promise. However, he is still far from lifting a title for the Blazers, which is increasingly putting pressure on his legacy. 
In a recent interview, he revealed his mindset behind sticking to the same unit after enduring so many losses. Dame wisely explained, "Anytime in your life when you become so invested in something, whether that's a person or a company or anything, you care a lot because of the time that you put into it."
The last time an NBA title touched Portland's soil was in 1977. Back then, they surprised the league by winning the championship in their debut playoff season. Under Dame, the closest they came to winning was in 2019 when they lost the conference finals to Warriors. 
The 30-YO further added, "It just means a lot to be considered amongst the best players to play in this organization because there's been so many great players here, and to win a championship because we've only won one and it's been so long, that would just be the best ending for me."
Read also – LeBron James Picks Devin Booker and Damian Lillard as Two Most Disrespected Players in NBA
When can the Blazers star possibly leave the franchise?
ADVERTISEMENT
Article continues below this ad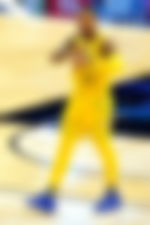 Logo Lillard is enjoying the peak of his career averaging close to 30 points, 8 assists, 4.3 rebs, and 1 steal per game. His mid-court shooting even stuns Stephen Curry in an All-Star Game, and he is an established clutch player now. The star can easily join a championship bandwagon and win a ring. But that's not who he is. 
As the man of the hour himself explained, "Every person that says you know I want to see him on the big stage… of course those things have pros, but nobody ever wants to think about the cons. If you take that step and it's not what it seems to be. They chose one guy over the next guy and now you're traded to a third team, things can fall apart."
That is so wise of him to be so logical about his decision to stay put. Plus, he also forced a full stop on this debate by suggesting, "For me, it would have to come down to my team saying look, we're going in a different direction, and we don't want to hold you hostage, basically, and what route do you want to go."
ADVERTISEMENT
Article continues below this ad
After listening to this, any team eyeing his trade in the coming years would rather cross his name. You have our respect, Dame!