'Holding Up the Fu–ing LeBron James Sign': Former Cavaliers Star Opens Up on Age-Old Controversy
Published 04/17/2021, 12:16 AM EDT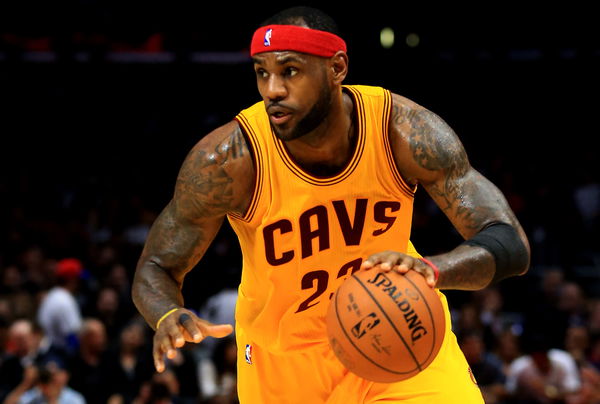 ---
---
LeBron James came into the NBA as a high school player with an insane hype surrounding his name. The Chosen One, as Sports Illustrated earlier rightly tagged him in 2002, always had the pressure to walk the talk. So, before his arrival at the Cavs in 2003, the word was that he would bring a turnaround in the franchise's fate. 
ADVERTISEMENT
Article continues below this ad
King James was all set to join a 17-win (2002-03) Cavaliers who had not seen the face of the playoffs five years in a row. It was tough to imagine how a teenager would join the team and drive a major change. This doubt over Bron's potential got one of his early teammates into the thick soup.
Darius Miles, a controversial clip, and LeBron James' rise
ADVERTISEMENT
Article continues below this ad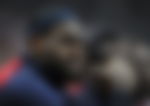 The Punisher Darius Miles joined the NBA in 2000 and soon saw a trade to the Cavs in 2002. He averaged close to 10 points in his debut season for the ailing Cavaliers and reckoned that someone called LeBron James is about to enter the roster.
The razzmatazz around Bron made him express in a clip, "I don't think you can really just bring a high school player in and really just think your team gonna turn around."
Now, that clip and those words brought criticism at the doors of Darius. 
Fast forward to a recent interview, the 39-YO remembered the clip and clarified, "I went to them (Cavs) during every LeBron James game his senior year. I'm in the stands holding up the fu–ing LeBron James sign. I went to his house for thanksgiving and had dinner. I know dude, I go and hoop with him at St. Vince. If anybody want him to come here, it's me… LeBron is a good dude, always been my god, never acted funny towards me. Every time I see him, he asks about me, my mom, in the same way I do with him. So even though I see that clip or anybody just even got it misconstrued, I got a trading card, upper deck card, with a quote from me saying that 'Oh LeBron James is going to be the next Magic Johnson', but they don't never show that… They want controversy."
Well, people hear what they want to hear, and that is how controversies take birth. Notably, the Cavs traded Miles to the Blazers the same year Bron joined. 
Did Bron succeed in changing the Cavaliers?
ADVERTISEMENT
Article continues below this ad
With King James, the Cavs only saw an upward graph and after two seasons of rebuilding, reached the conference semis. Even in their humiliating 0-4 whitewash to the Spurs in the NBA Finals 2007, Bron averaged 25.1 points, 8.1 rebs, 8 assists, and 1.7 steals.
Before Bron's infamous decision to leave the franchise in 2010, he had helped the team with a 66-16 record that to this day remains the franchise best. 
So just as Darius himself agreed, the Akron Hammer was something else. And for the city of Cleveland, he was a blessing in disguise that helped them top the curse and win a ring later. No wonder that throwback clip from an arguably misinformed Darius faced the heat.
ADVERTISEMENT
Article continues below this ad
Read Also – Former Cavs Teammate Explains What Made LeBron James Different From a Regular NBA Rookie
Trending Stories