Hollywood Actor Jamie Foxx Once Confessed Reservations Against Billionaire Michael Jordan for Being Incapable of Surviving in the Digital Era: "He's Not a Politician"
Published 10/05/2022, 9:00 AM EDT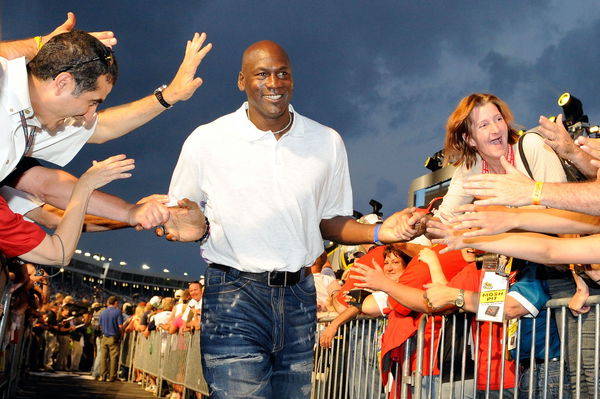 In an episode of 'The Platform Basketball Podcast', Hollywood actor Jamie Foxx gave his thoughts on the NBA legend Michael Jordan. 'His Airness' rose to fame after his immense success in basketball. Gradually, MJ started gaining recognition for his off-court achievements as well. However, the Academy Award-winning actor stated that he didn't think MJ would have been able to achieve stardom in the digital era other than being recognized as a star player.
ADVERTISEMENT
Article continues below this ad
Michael Jordan is undoubtedly a brand in itself. The six-time NBA champion has come a long way from being the five-foot-ten-inch kid who couldn't even make the varsity team. Evidently, Jordan's competitive nature has played a major part in being who he is now. If not for his fierce drive to excel at everything, MJ probably wouldn't have been a billionaire and arguably the GOAT at the same time.
ADVERTISEMENT
Article continues below this ad
Such is his stardom, that even well-established celebrities get star-struck when they meet him. In the podcast episode, Jamie Foxx recalled the time he met the NBA legend at the All-Star game in Cleveland. Foxx said that upon seeing him, Jordan walked up to him for a chat.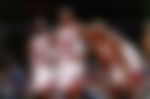 "He said, 'What's up M*****f****r!', and he spoke to me. Dawg, it's like he blessed me for the whole party. I'm such a boy, you know I had to gather myself, 'Hey! Oh yeah, What's up!'" said Foxx about meeting Jordan.
Jamie Foxx expresses doubts regarding Michael Jordan
Opening up more on his thoughts about Michael Jordan, Jamie Foxx commented on his competitive nature as well. He revealed that the Chicago Bulls player was so competitive that he went as far as to win their handshake as well. He stated that MJ made sure to have a tighter grip and apply more force during a handshake. Foxx then said that he was glad that the younger generation got to know more about MJ through the 'The Last Dance' docuseries.
Furthermore, Foxx said that he didn't think Jordan would have made it in today's world because of how the media is. Foxx clarified that he didn't mean "basketball-wise", but rather his off-court ventures and the type of personality he has.
ADVERTISEMENT
Article continues below this ad
He said that the craze for basketball is not as high as it was when MJ was playing. He added that the digital network has so many things to offer as sources of entertainment in contrast to what the media showed back then. Foxx said that he felt today's players carry a lot of responsibilities on their shoulders. Along with excelling in their respective sports, they also have to get involved in other societal work.
"Listen, he's a basketball player, he's not a politician. And sometimes, we hold people outside of politics, tougher than we do the politicians because it's easy," said Foxx.
ADVERTISEMENT
Article continues below this ad
Watch this Story – Michael Jordan Play in 1994 Was Shaquille O'Neal the Last Player to Beat Mj in the NBA Playoffs 
Do you think Jamie Foxx is right about today's media? Let us know your thoughts in the comments section below.