Hollywood Actress Once Forced Shaquille O'Neal to Apologize After He Committed a Disastrous Mistake on Live Interview
Published 06/23/2022, 10:00 PM EDT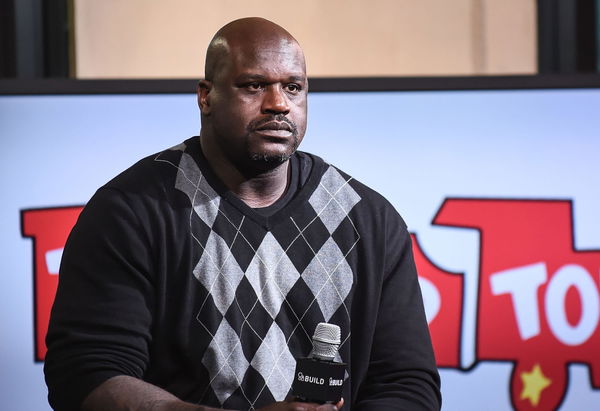 Trash talking in the NBA is a double-edged sword. It can work wonders for a player or it can turn the player into a worldwide meme. Safe to say, although Shaquille O'Neal was an elite trash talker on the court, the same does not apply outside of it.
Shaq made headlines all around the world after he made some disastrous comments on a radio show. O'Neal was a special guest at a Los Angeles radio station where he talked about sleeping with Venus Williams, Cindy Crawford, and Aaliyah.
ADVERTISEMENT
Article continues below this ad
Although he meant it as a joke, his comments made headlines all around the world. Moreover, the backlash pushed the NBA legend to issue a public apology.
Shaquille O'Neal apologizes for his comments
There is no denying that Shaquille O'Neal is one of the greatest NBA players ever. He has 4 NBA titles with the Los Angeles Lakers and the Miami Heat, alongside numerous other individual accolades.
Moreover, his association with 'Inside the NBA' has quickly made him a fan favorite. Fans look forward to his jokes and pranks that form some of the best highlights of the show.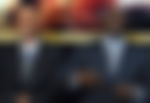 However, sometimes his jokes can prove to be problematic. This happened when Shaq talked about sleeping with Tennis legend Venus Williams, popular actress Cindy Crawford, and singer Aaliyah. He made these comments during an appearance on a Los Angeles radio station.
His comments caused major headlines all over the world. Venus Williams herself addressed the situation by openly denying the allegations and also talking about how she hardly knows Shaq.
ADVERTISEMENT
Article continues below this ad
All the backlash pushed The Big Diesel to issue an apology. After a Lakers' practice session, Shaq said, "Those who know me know I'm a comedian. The guys who were with me in the studio knew that I was laughing, but I guess they didn't take it as a joke, and I apologise. I am sorry, Cindy Crawford. I am sorry, Aaliyah."
Interestingly enough, Shaq's previous statement regarding Crawford had sparked some dating rumors between them. O'Neal's public apology cleared all the air between the NBA legend and the actress.
ADVERTISEMENT
Article continues below this ad
WATCH THIS STORY: How Old Is Warriors Superstar Stephen Currys Son Canon?
Do you think Shaquille O'Neal's comments crossed the line? Let us know in the comments down below.