"Holy Sh*t": Rapper Fat Joe Thought Shaquille O'Neal Would Kill Him
Published 08/08/2021, 3:00 PM EDT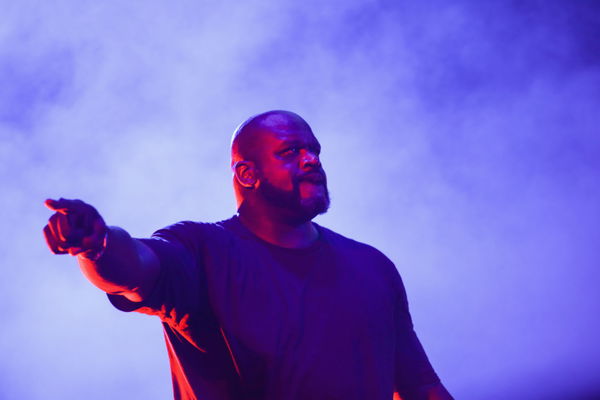 ---
---
Everyone knows Fat Joe, right? Who wouldn't fear that big fella? But did you know there is someone who can actually make his blood run cold too? Who else can it be other than the scariest NBA player ever, Shaquille O'Neal. Back in Shaq's peak years, his opponents shook like leaves at the thought of guarding him. So imagine what would happen if you just saw a silhouette of Shaq in the dark? This is something Fat Joe had to go through and he really thought that was going to be his last day on the planet alive.
ADVERTISEMENT
Article continues below this ad
Fat Joe shares hilarious Shaquille O'Neal story
ADVERTISEMENT
Article continues below this ad
On 'All The Smoke' podcast with Matt Barnes and Stephen Jackson, rapper Fat Joe revealed an incident that dates back to 2008 and when he thought Shaq would actually kill him.
"I'm in Miami and I go to the studio. I walk in there one night and it's pitch black. I'm walking there and there's a shadow of a human being this big in the dark. And I said 'Holy sh*t, they came to kill me. This is what people must feel like when they're about to die." narrated the 50-year-old rapper. "
"I turn on the light and it's Shaquille O'Neal." He said, "They just traded me to the Phoenix, big fella. I wanted you to be the first to know," he concluded. Well, can anybody really blame Joe? A seven feet tall and 300+ pounds guy would make anyone's heart skip a beat.
WATCH THIS STORY: NBA Stars That Shaquille O'Neal Has Taken Jabs at: Donovan Mitchell, James Harden & Others
Shaq and Joe were actually buddies?
ADVERTISEMENT
Article continues below this ad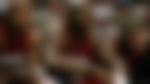 However, Joe inside knew he would not be killed. In fact, he revealed that Shaq and he used to hang out almost every day during his prime.
So, thankfully, it wasn't Joe's life that was ending, but Shaq's three-and-a-half-season stint with Miami Heat. Shaq had just added another title to his resume and was named an All-Star, after which they sent him off to the Suns in exchange for Marcus Banks and Shawn Marion. Barely playing two seasons with the Phoenix Suns, Shaq called it quits in 2011.
ADVERTISEMENT
Article continues below this ad
But there is nobody in this day and age in the NBA, whom you fear the way Shaq was feared. Right?